Behind the Scenes: Jake's Photography Journey
   Summer is typically students' favorite time of the year. No more school assignments and mostly sunny weather. Most students spend their summer traveling, hanging out with friends, or working. But for Jake Taylor, he decided to take it a step further. This summer he dedicated his time to his photography business: OverBoosted Pictures. 
   Jake Taylor is a 16-year-old PPCHS junior, and in 2017, a life-altering event happened to him: a car accident which made him unable to ever play a sport again. This particular event caused him to develop a newfound love for photography. For as long as Jake can remember he has had a passion for cars, and he thought that combining cars and photography would be the perfect mix so he decided to create a  business revolving around photographing cars in a unique light.  Before officially starting his business, he spent months researching to figure out what camera to use and how to start the business. Six months later, he had saved enough money to purchase a camera that would be sufficient for his needs. In 2018, Jake officially started his business OverBoosted Pictures. To promote his company, he would hand business cards out and advertise his photography Instagram page.  
   At the start, Jake experienced difficulty with attracting customers. There was even a point where he wanted to give up due to how hard it was. However, Jake remained persistent and worked through the challenges. Currently, his business has attracted a total of 50-60 customers and Jake has grown his social media following to 1,909. For Jake, the most rewarding part of his business is when he looks back and can see how his skills have improved over the years and how financially successful he has become. 
   Photographers often must find ways to be creative and come up with new, innovative ideas. To generate new ideas, Jake glances at social media, examines different content creators, and he attempts to replicate their shots, adding his personal touch to them. In the future, Jake hopes to continue to grow his business and continue it as a side job. He aspires to become either a firefighter or a cop. It looks like the future is bright for Jake. Be sure to stay tuned and follow his Instagram page @OverBoostedPictures.
Leave a Comment
About the Contributor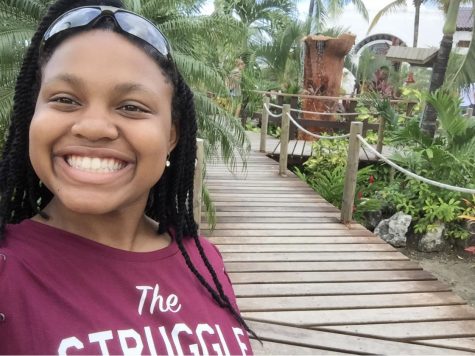 Kimani Dodd, Opinions Editor
Hi! My name is Kimani, and this is my third year writing for the CHAT. I'm currently a junior, and some activities I enjoy are Girl Scouts, surfing,...