Two Students Take on Black History Month with Blog
"A" Stands for Activism for the Ally Sisters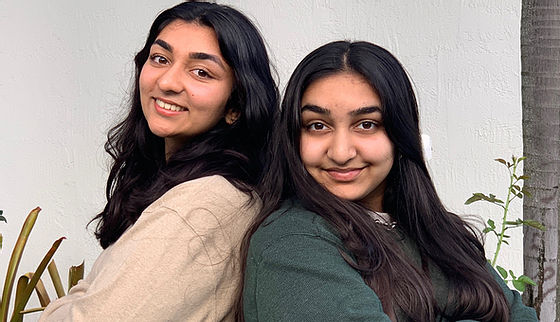 "I have a dream that one day this nation will rise up and live out the true meaning of its creed: We hold these truths to be self-evident, that all men are created equal." -Martin Luther King Jr.
In modern society, it's the youth who implement change on behalf of all generations. At PPCHS, two sisters, senior Nina Ally and freshman Sonia Ally are making their mark with a nonprofit blog named "Equality in Our Hands."
"The organization focuses on teaching our members how to be better writers and podcasters, how to combat misinformation, and how to elevate the voices of the lesser heard," says Nina.
Black History Month is a proud time for recognition, signifying strength and remembrance for the Black community.
According to Sonia, "Black efforts and its legacy have improved the lives of all Americans, as well as spark unification." Over time, education systems including Charter have undoubtedly improved and expanded on the knowledge requirements of Black history. However, for the most part, Nina says, "It's not enough to teach students on slavery, segregation, and racism when the content being taught does not relay the true extent of adversity experienced by the community. We cannot expect to produce well informed youth from our schooling system if our system justifies glazing over violence and atrocity. When we sugar coat, we desensitize, and not telling a full story is just as bad as lying."
However, all of this is subject to change.
"Our main motive is to help others, and we would be honored to be granted the opportunity to inform. Just creating understanding and exposure is a huge leap towards a better outcome," says Sonia. "We plan to focus all of our content this month on the Black community, informing our audience on current issues as well as our past," adds Nina.
The sisters hope Charter teachers and students will contribute by educating themselves and other students, and finally start to erase repetition/bias in the school system. "Local efforts to restore full education on African American history go a long way. Battles fought for reform by past Charter students have resulted in a newly offered African American History course at our school. That is a huge deal and we should acknowledge that accomplishment," says Nina.
According to Sonia, "The implementation of Black History Month can raise awareness itself, but whether it be informing yourself or educating others, recognizing Black excellence and history is something that should be done daily — not just for a month." Until then, the sisters will continue to hire recruits and post articles attempting to spark activism within the community.