Softball Senior Night Stays Special
      Not a lot of people can claim the same level of dedication to softball as senior Kylie Casanova. Kylie's been on the field since middle school and has been a part of softball senior nights for just as long. Kylie has "helped decorate and made posters for past seniors and [has] been looking forward to it since 7th grade." 
       She recalled how it's always "a very special night when all your friends and family come out and support you and celebrate you and you get to leave everything on the field for your 'last game.' " Learning that her senior night wouldn't be the same was certainly a blow.
      When all the seniors on the team found out that their last practice would actually be their last real opportunity to play softball for the season, they cried. No one expected to continue the tradition as it was, least of all Kylie. That made her parents adapting all the more memorable.
      On the night that softball senior night was originally meant to take place, Kylie's dad called her into the garage. Unsuspecting, she walked out to be met by her team on Zoom, decorations festooning the walls, and her family waiting to make her night as special as possible. Thinking about everyone who organized it, Kylie said, "It made me so happy that even though we are in this predicament, they would still go out of [their way] for the other seniors and [me]." 
      The night was undeniably different, but, as much as possible, everyone was there. Kylie's words to her teammates are simple but heartfelt: "Never lose the fight [you] had this year and thank you for all the memories [we've] made."
Contributions also made by: Blake Rodriguez (YB)
About the Writer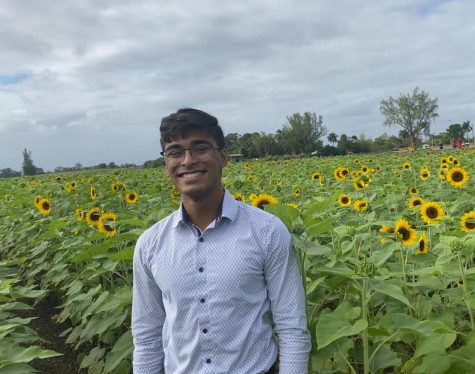 Alan Mathew, Co-Editor-in-Chief

Hello! I'm Alan, and this is my fourth year as a member of the CHAT. I love and struggle with writing in equal measure, which makes it an incredibly...