Good Vibes to Get Through the Quarantine
 The perfect playlist may seem like an impossible feat, but sometimes a great playlist is all we need to lift us out of a funk. Playlists are personalized to everyone's own individual taste and their own definition of a beautiful melody. Music has a large influence in everyone's life. It connects us with our family, culture, and friends. It serves as a deeper connection to emotions and feelings. Amidst the worries of the pandemic, everyone is in need of  a pick me up to guide us through our days. According to a study done by the Journal of Positive Psychology, they found that people who listened to upbeat music reported that their mood improved and happiness was boosted in just two weeks! To help you boost your mood, take a look at this playlist composed of songs students love to listen to! 
The Ultimate Good Vibes Playlist 
"Promiscuous" by Nelly Furtado & Timbaland 

"Cigarette Daydreams" by Cage the Elephant 

"Under the Bridge" by The Red Hot Chilli Peppers 
"This song is very chill and has a sentimental soft vibe in the verse, reggae feeling in the chorus, and growing dramatic feeling in the outro." – Junior, Joaquin Pazmino 
"Yo Perreo Sola" by Bad Bunny 
"This is my  favorite song because it gets me hype and makes me want to dance and I love bad bunny." – Senior, Madison Lopez 
"The Days" by Avicii
"It is one of those songs that is just uplifting whenever I listen to it and will always bring up your mood." – Junior, Grant Shamus 
"Sunkissed" by khai dreams 

"Loving is Easy" by Rex Orange County 

"I love the chords and the rhythm and the whole vibe; it's very easygoing and cute." -Junior, Angelica Repaci

"Toosie Slide" by Drake 

"Say So" by Doja Cat

"Uptown Funk" by Bruno Mars

"Adore You" by Harry Styles

" La Cancion" by J Balvin, Bad Bunny 

"Lean on Me" by Bill Withers

"Good Life" by Kanye West

"Party in the USA" by Miley Cyrus

"What a Wonderful World" by Louis Armstrong

"Happy" by Pharaell Williams

"Can't Stop the Feeling" by Justin Timberlake

"Better When I'm Dancin" by Megan Trainor

"All Star" by Smash Mouth   
https://open.spotify.com/playlist/1yKbqDkEMeF2FDsbQV1G9x?si=MHFN1PONQF68UaHHzYWZSg\
CHECK OUT OUR PLAYLIST HERE 👆
About the Writer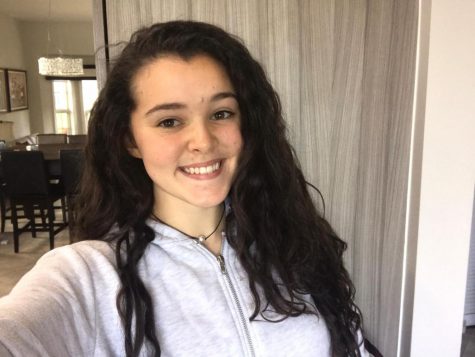 Paula Lillquist, News Editor

Hey! My name is Paula Lillquist. Last year I was Tech Editor, and now I am News Editor for the CHAT. I play volleyball both on our school's varsity...