More than a President: Kylie Fernandez
   What does it mean to be a leader? Is it watching as those around you face hardships, or is it standing the forefront with your peers during crisis or triumph? Kylie Fernandez, a senior and 2020's class president, demonstrates the characteristics that make a person a valuable leader. In a time where the coronavirus has taken away so much from seniors she embodies what makes the graduating class so special to begin with: strength. "If I was able to speak at graduation I would make sure to recognize our class for how resilient we've been these last four years. We've dealt with crises like hurricanes, MSD, and now COVID-19 but have managed to come out on top everytime," she expressed. Despite the current state of the world affecting the final weeks for Charter seniors, Fernandez still reflects on the year as a whole with pride. Not only did she provide the best experiences she could for her classmates but it was a year filled with personal reflection. What started as an internship in August for a Speech-Language Pathologist quickly turned into her passion. She shadowed lessons, took notes, and helped provide treatments for patients ranging from 2 – 16 years old. This experience, along with the lessons she learned by being president, will be useful in her coming years as a UF Lombardi scholar studying communication disorders and sciences. Though her final year as Charter was cut short she keeps faith that they will be able to find a way to celebrate.
About the Writer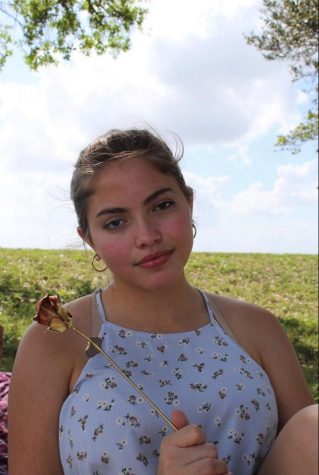 Maxine Martinez, Co-Editor-in-Chief

Hi! My name is Maxine, and I'm a senior. This year I'll be working with Alan as Co-Editor in Chief. Some quick things about me are that I love...