Senior Graduation: The Finish Line
   As the school year comes to an end, Charter's seniors are bound to a new beginning. As upcoming college students, facing a fresh chapter, various seniors were asked about their committed colleges, as well as their hopes and expectations.
Q: Was Howard always your dream school? If so, what was the first thing that caught your eye to make you want to go there?
"Yes it's my dream school, especially since I've always wanted to attend college out of state. It's the perfect choice for me. The fact that it's an HBCU made me interested in going because I want to experience and connect with people who share my roots as a POC. I figured that if I go to Howard, I'll learn a lot and grow as a person planning on going into the medical field.
-Rachelane Andre, Howard University
Q: What is your main interest at FAU? Why'd you choose it?
"I chose to do International Business because I've always been obsessed with fashion and fame. I dream of traveling the world, modeling, designing, and starting my own product line, and I believe that my major would definitely help me achieve that.
-Barbie Dior, Florida Atlantic University
Q: How do you feel about going to FSU next year, and the prospect of college in general? Is there anything you're looking forward to?
"I'm pretty excited to go up to Tallahassee. My brother went there and I remember falling in love with it when I first toured campus in 2017. I'm majoring in biomedical sciences on a pre PA track to hopefully work in pediatric intensive care! I'm excited to meet new people and live with my roomie and just grow as a person while also learning what I'm passionate about!"
 -Victoria Pellon, Florida State University
Q: How do you feel about going to college next year? Is there anything you're planning to do at FIU?
"I have so many mixed feelings about going to college next year. I've been at Charter since kindergarten and now I'm starting a new chapter in my life, which I'm so excited yet sad about. I honestly can't wait to see what is to come in this new journey of mine. I do plan to join a sorority like my sister when she attended FIU. I just can't wait to make new memories and new life long friends!"
-Nicole Geribon, Florida International University
Q: What are your expectations about college next year? How do you feel about traveling to the west coast?
"I am looking forward to learning new things and embarking on my career path, as well as learning, growing, and exploring what the dramatic and the performing arts have to offer me. I am also looking forward to building new relationships on another level and meeting new people, as well as experience living on the west coast. The west coast is so different from South Florida, where I grew up, and also different from the east coast, New York, where I was born and spent the first 5 years of my life."
-Ashley Johnson, University of California Irvine
About the Writers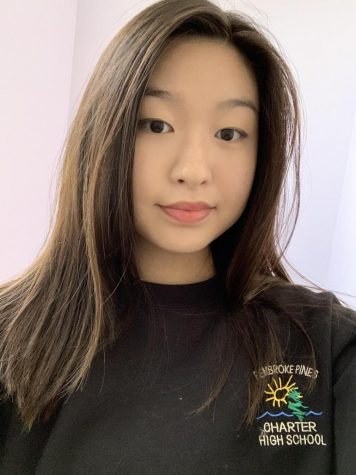 Iris Lee, Staff Writer
Hi! I'm Iris Lee, and I'm a staff writer for The CHAT. I'm a sophomore, and this is my second year in Newspaper. I have a dog, but I really like cats....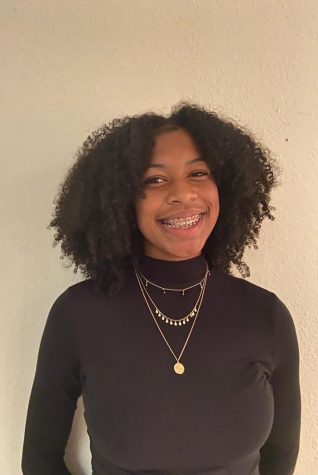 Cariana Pou, Staff Writer
Hey! I'm Cariana P. I'm a junior and this is currently my second year in this newspaper class. I play soccer and workout a lot in my spare time, sometimes...