Jaguars at Pink Out Football Game
   On a relatively cool 77 degree South Florida Friday night, the Pembroke Pines Charter jaguars took on their arch rivals, the West Broward bobcats in charters annual pink out game. Every year Pembroke Pines Charter supports the fight against breast cancer with the popular pink out game. Coming into the game both teams have a losing record with Pines at 2-3 while West Broward sits at 2-5. 
   Unlike the rest of Charter's games, this game had an increased security presence at the front gate. Both sides of the Jaguars stadium were packed with eager and passionate fans ready to cheer their team to victory. With more security guards and metal detectors, fans filled the stands wearing the new Pines Charter Pink Out Game shirts. The Jaguars dawned their all black jerseys with lots of players rocking pick accessories. With on and off rain throughout the day, the game hit a lightning delay before kickoff. 
   The Jaguars stormed the field with pink smoke bombs filling the air with pink smoke. After a quick three and out for the Jaguars, the Jaguars defense forced a fumble and got the ball back immediately. The Jaguars were forced into another three and out but forced another fumble and recovered it. After another three and out, the bobcats drove down the field but the Jaguars defense had a goal line stand stopping the bobcats from scoring. In a defense controlled game, the game was tied at 0 at the end of the first quarter. Opposing fans cheered back and forth at each other trying to insult the other schools.
   On the second play of the second quarter the Bobcats scored a quick touchdown but missed the extra point. Throughout the first the Jaguars offense struggled but their defense kept them in the game only allowing a field goal after the touchdown. The Bobcats held a 9-0 lead heading into halftime. During a shortened halftime, the Jaguar band performed their "WILD" routine. 
   Midway through the fourth quarter after a defensive stop by the Jaguars, charter quarterback Malachi Clarke threw an interception flipping the field for the bobcats, putting them in scoring position. The Bobcats went on to score a touchdown a few plays later to push their lead to 23. On the Jaguars ensuing drive, Malachi threw a pass that was tipped by a charter receiver but fell into West Broward gloves for another interception. Late in the fourth as West Broward drove down the field, they settled for a field goal that was blocked by the Jaguars. 
Leave a Comment
About the Writer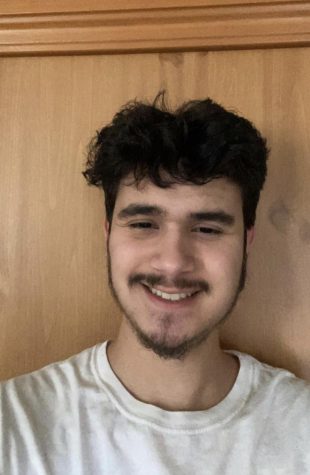 Joshua Lasarte, Enterprise Editor


Hi everyone I am Josh, I am a senior and the  enterprise editor for the CHAT. This is my fourth  year doing journalism/newspaper. My favorite...