"Charter Has My Back:" Jason Bourciquot Gets Nominated for the Nat Moore Trophy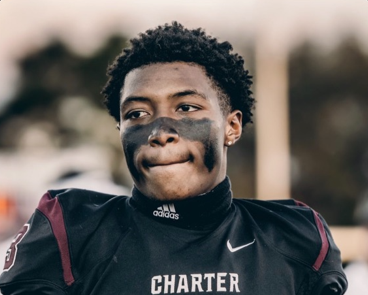 It was a regular 5th period for senior Jason Bourciquot until Coach Willis called him over, bringing news that would impact Jason's future from that exact moment, as both a student and a football player.
    Pembroke Pines Charter High School varsity football player Jason Bourciquot has been nominated for the Nat Moore Trophy, an award that recognizes top high school athletes in Broward, Miami-Dade, and Monroe Counties. An award given to a student athlete that works hard on and off the field. Jason was purely shocked at the beginning, having been friends with past nominees and winners of this particular award. 
   Bourciquot is a transfer from the victorious Chaminade Madonna Preparatory School— whose team won both states and nationals last year—and is spending his last high school year playing for Charter. "Coming from a great school, and having great opportunities, I had to think about myself personally and my family. I am very happy with the decision I made," he says confidently. He quickly became a great new addition; the Jaguar football team currently sits at the record score of 6-3 with a playoff run coming to a start, the first playoff run since 2012—10 years ago. 
   Football Coach Willis tries his absolute best to help each and every individual player. "As soon as I met [Jason], I saw a great future for him, and I knew he had the potential… he just needed an opportunity," he explained. "I knew being a part of the charter football community would give him the opportunity to be promoted as he should." 
    Charter alumna Ms. Alongi, the well-known athletic trainer at PPCHS, played a crucial role in Jason's development. When Coach Willis asked for Alongi's help, she was more than ready. "As soon as Coach Willis asked, I looked straight into it. Seeing what the award required meant I was 100 percent on board. Jason fits the exact criteria, works incredibly hard, and is the sweetest teenager you could meet," she says passionately.  
   Bourciquot's reputation as a respectful and caring figure was only strengthened when he supported his team from the sidelines, after being injured in only the second game of the season.
Ms. Alongi helped tremendously with his comeback, working with him to get back on the field as soon as possible. " I've never worked or met a kid this kind, every touchdown he scores he runs straight to me for a hug, his energy is contagious," Alongi declares. "He should definitely win—a very good and well rounded kid."
   Bourciquot also gives huge thanks to his family, especially his mother. She works day and night to find new opportunities for her son; all the sacrifices are worth propelling Jason to the top. 
   "I truly feel I can win, with all the support, Charter has my back," Bourciquot finishes proudly.
Leave a Comment
About the Contributors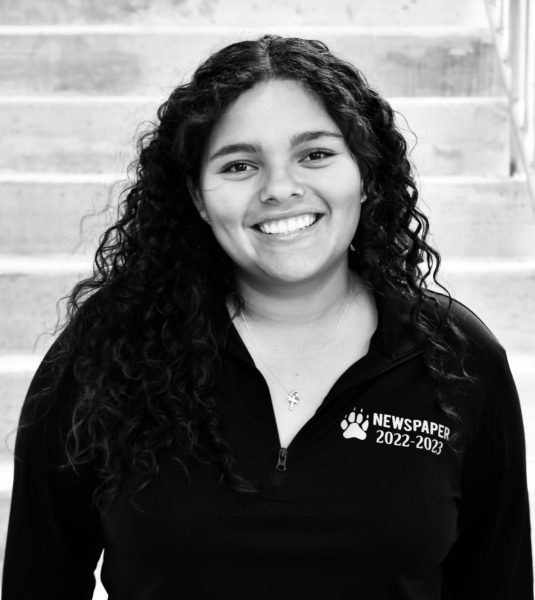 Brielle Gari, Sports Editor
Hi guys! I'm Brielle Gari, this year's Sports Editor. This is my 2nd year being a part of the CHAT! I am currently in the 11th. I am very excited for this...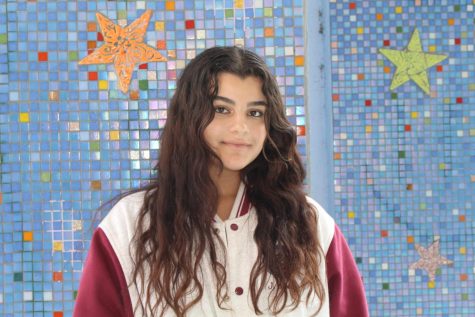 Jessica Rodriguez, Photo Staff




Hey, I'm Jessica Rodriguez. I am a senior and this is my second year in digital design/ newspaper. This year I am on the photo team. I enjoy...