No More Testing Season Blues, Only Tunes
      Testing season is upon us and that means late night cram sessions and study guides have begun to take over students' lives. While some retreat to the back of the library or the corner of their homes to study, others may go to a bustling coffee shop or study with friends. No matter your preferred study method we at The CHAT have put together a playlist that is sure to motivate you. Take a listen and you'll be transported to your favorite coming-of-age movie montage scene – perfect for getting through long study seshes. 
(Song Title, Artist)
"Electric Love" – BØRNS 
"Golden" – Harry Styles 
"Bloom" – Troye Sivan 
"Pink Lemonade" James Bay 
"Dog Days Are Over" – Florence + The Machine 
"No Scrubs" – TLC 
"All I Need" – khai dreams, Atwood 
"Rise" – Jonas Blue, Jack & Jack
"Way Less Sad" – AJR
"Flow" – Cage the Elephant
"Changes" – Charles Bradley, The Budos Band 
HONORABLE MENTION 
"Gonna Fly Now" –  (Theme from "Rocky")
About the Writer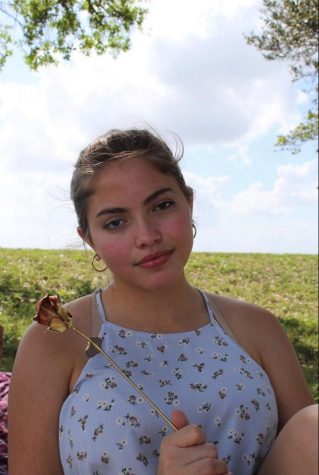 Maxine Martinez, Co-Editor-in-Chief

Hi! My name is Maxine, and I'm a senior. This year I'll be working with Alan as Co-Editor in Chief. Some quick things about me are that I love...