Vrinda Wins the Rhymed Verse Category
   Vrinda Gupta, a junior, won the Rhymed Verse category in the Broward Literary Fair. Her piece is titled "Tick Tock."
   She picked this category because "It was best aligned with the piece I had made. I like to pick a subject, write the piece in a freestyle manner, and then convert it into the style of poem that works best with it."

   When asked what inspired her to make this piece, she says, "The constant struggles and experiences I had during quarantine is what inspired me." Vrinda says that it took her a few weeks to complete it because "I wasn't sure how to express my thoughts on the matter clearly." She herself didn't know how she was feeling, so it was difficult for her to write them all down.
   To Vrinda, winning this category gave her faith in herself and her writing. "Tick Tock" is quite personal for her and truly presents her experiences and thoughts in the pandemic.
About the Writer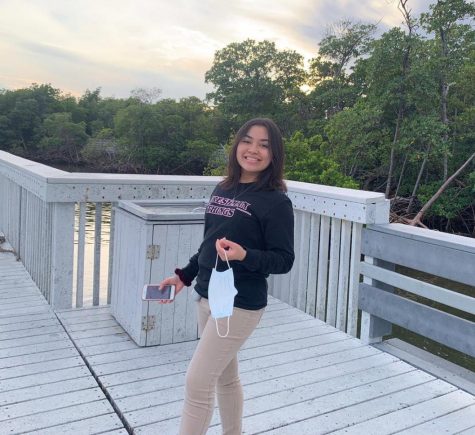 Trisha Villanueva, Staff Writer

Hi! My name is Trisha Villanueva, and I am the Social Media Editor for the CHAT. This is my first year in Newspaper, and I'm already enjoying...