Emi Gonzalez's SGA Spirit Spreads Faster than Coronavirus
  The coronavirus, the thief that no one saw coming, lurking in the darkness for months. The virus has wreaked havoc on countries all around the globe, including the United States. With high schools closed, virtual schools opening, nonessential businesses shut down, and hospitals stretched thin, we're all feeling the effects of the coronavirus no matter where we are, including PPCHS students. Along with Mr. Jag, Grad Bash, and many other senior events sadly cancelled at Charter high, SGA president Emi Gonzalez and the rest of SGA have also been robbed of the rest of the school year. The president herself, senior Emi Gonzalez, expressed, "It's definitely hard completing the school year without physically being with SGA. They're honestly my family and I miss them so much." The end of the school year is without a doubt the best time of the year, with senior speeches, senior picnic, induction of new officers, and the transition from Gonzalez to her presidential successor. Fortunately, Emi and the rest of SGA haven't let the coronavirus keep them from connecting. SGA has been using their group chat and zoom sessions with sponsor Mr. Curry to plan more events. "We still talk to each other pretty often. A project that we're trying to work on to get all of the students united is a virtual spirit week and SGA bingo. We're still working out ideas, but we are really trying to keep unity at PPCHS alive." While PPCHS may be in uncertain times, students can rest assured knowing that SGA is doing everything they can to keep us all connected.
Contributions also made by Danielle Porres (YB)
About the Writer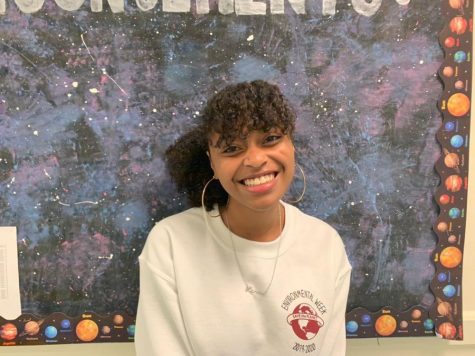 Kiersten Warren, Student Life Editor

Hi everyone! My name is Kiersten Warren, and I am a senior. I'm the Student Life editor for the CHAT, and I love binge watching Netflix and spending...