Charter Falls Short in State Championships
       The Pines Charter Jaguars, after beating Lely High in the state semi-final, secured their spot in the 2020 state finals. After an intense battle at the Municipal Stadium, the jags went up against Jesuit Tampa High. Charter came in as the severe underdog as it is their first state championship game, contrary to Jesuit's 10 appearances. The match would take place at Spec Martin Stadium in Deland. Coming into the game, freshman, Lucas Giron expressed, "Although I'm a freshman, it is still a crazy experience for me to be a part of this team and be on the roster for the game.." Once the game kicked off, Charter came out firing within 15 minutes with senior, Ashton Cooper bagging a goal in the 11th minute coming from a beautiful pass from sophomore Nic Roman. The crowd erupted in cheers subsequent to the goal, with students, parents, and faculty going crazy for the goal. Despite this, Jesuit replied swiftly with two quick goals ending the half with a lead 2-1. Once the second half kicked off though, the tables turned on the jaguars. Unfortunately, junior Armando Sanchez and Coach Nicolas Lue Young were both ejected from the game. Armando picked up two yellow cards which called for a blue card (ejected from the rest of the game) and Lue Young picked up a red card for voicing his opinion on an "offside goal" by Jesuit. Charter had to react quickly, and they did with two goals, one including a penalty from senior Ashton Cooper which led him to be the all-time leading scorer in Charter history. The other was a tap-in goal from sophomore Nic Roman. With controversial calls from the referee going against Charter all game, Charter fell to a score of 5-3 with only 12 minutes left of play. With 8 minutes left to play, junior Julian Garcia scored a snapping header to put the game at 5-4 with little time left. Despite the jaguar's best effort, they couldn't finish what would've been a remarkable comeback for the team and ending the game at 5-4. Pines Charter's historic season, was over in a heartbreak. However, the team does expect to be back in the same position next year, and this time, win it all for Charter. 
About the Writer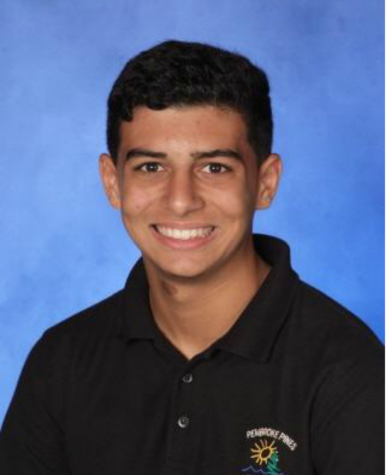 Adam Abougendia, Staff Writer

Hey! My name is Adam Abougendia, I am a sophomore and I am a staff writer here for The CHAT. I enjoy working out, writing for the newspaper and...