Boys Jaguars are State Bound
On Wednesday, the Jaguars soccer team faced up against a tough opposition in Belen Jesuit High. The jags came into the bout 16-2-2 and Belen coming in and 12-6-3. Both teams had a rough path to get to the regional final. For Charter, they had to come up against the number one seed in the region, Terra Environmental. As for the opposition, Belen had to overcome the number two seeded SunCoast High. Both teams had won their respective games to set up the matchup on Wednesday. The crowd was electric on the night with the crowd for the jags erupting on multiple occasions. The game kicked off with the two top goalscorers for the Jags, Senior Ashton Cooper, and Sophomore, Nic Roman coming out firing with two opportunities within the first 20 minutes. Belen came out with a more defensive shape which led them into the half with the score at a deadlock. Coach Nicolas Lue Young expressed emphatically, "this game is ours to win gentlemen, as soon as we put one in all the pieces will fall in place." Coming out of the half, the jags came roaring out and in the 47th minute, Senior Ryan Lopez-Ordax scores a header and puts the jaguars up 1-0 with just under 30 minutes left to play. The team flooded off the bench and swarmed Ordax. Yet, this game was far from over as both teams were not satisfied with the result as it was. Belen was putting on the pressure for the majority of the second half but the jags were holding on strong. With freshman goalie, Henry Guzman making three key saves to keep the clean sheet for the jags. With 10 minutes left, the crowd was in a frenzy, students and parents and even alumni on their feet cheering on the team. Just like that, the ref blew his whistle and the Pines Charter Soccer Team are regional champions for the first time in school history with the Jags holding on to pull out the 1-0 victory. 
About the Writer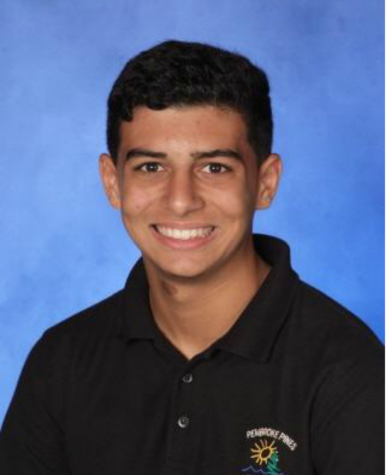 Adam Abougendia, Staff Writer

Hey! My name is Adam Abougendia, I am a sophomore and I am a staff writer here for The CHAT. I enjoy working out, writing for the newspaper and...