Representation with Excellence: African American Harvard Alumni Nominee for Supreme Court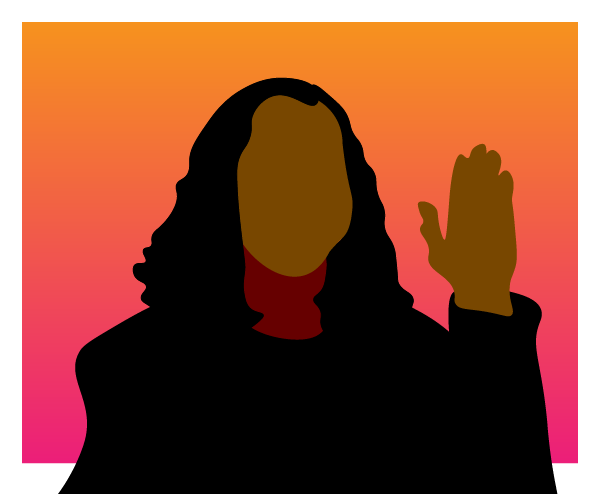 After a close confirmation vote from the US Senate, Ketanji Brown Jackson is favored by a 9 vote difference. From a law clerk in the US district court of Massachusetts, to the nominee for the top court in the United States: Ketanji Onyika Brown Jackson presents her case. As the first African American woman confirmed as an appellate court judge, Ketanji Brown continues to make a significant difference in African American and women's history. 
   Born in 1970, the post civil rights era was not only a time for recuperation but also a time for amelioration. The Brown family moved from the District of Columbia to South Florida and Ketanji soon made her way into Miami Palmetto High School. Ketanji was aware of her passion and furthered it, as she catapulted her debate team into #2 in the county with her dogmatic persuasion skills  (NY Times). After years of competitions, Ketanji "fell in love" with Harvard University, where she furthered her education with a major in Government and attended Harvard Law School. Her impact on Harvard University remains: she was the supervising editor of what is now known as the Harvard Law Review, implementing her ethics and knowledge into the publication. 
   However, February 3rd, 2011 marked a tragedy and the beginning of triumph. Thomas Brown Jr.–Ketanji Brown's uncle– had been convicted of cocaine conviction and sentenced to life in prison. Years later, this has fueled Ketanji as she persuaded a law firm to take his case voluntarily—free of charge. Ketanji was soon nominated by Barack Obama to the United States Sentencing Commission, where she succeeded Michael E. Horowitz, who served from 2003-2009 (Boston Globe). During her time as the Vice Chair of the US Sentencing Commission, Ketanji made amendments to the Sentencing Guidelines and enacted the "Drugs Minus Two" rule, which implements two offense-level reductions for drug crimes. 
   A 2015 case–Pierce v. District of Columbia–resulted in a lawsuit against the D.C. Department of Corrections for disregarding William Pierce, a deaf inmate. During a 51-day period of incarceration, the jail did not provide the necessary accommodations to Pierce (JUSTIA US LAW). Ketanji Brown recognized Pierce's barriers and ruled in favor of him: Ketanji was known for her reasonable jurisdiction and valid reasoning.  
   Even though many ignorant people believed that race would contribute to her nomination, it was simply her intelligence and well-being that had earned Ketanji many titles. Her awards are expansive throughout her career, such as the Constance Baker Motley Award, Empowering Women of Color, Columbia Law School (Ballot Pedia 2021). Although Ketanji is not the first female nominee, she is the first African American female nominee in the United States. Treasurer of Black Student Union, senior Kimani Dodd, shares her thoughts on the potential candidate. "I think Ketanji Brown Jackson will be a fantastic addition to the Supreme Court given her extensive experience and her willingness to fight for what is right." Kimani said. She strongly believes in women empowerment and, especially, African American representation. "I think that the current Supreme Court judges are kind of conservative and stuck in their ways so it will be nice to have a new voice for a change." Given that Ketanji Brown has succeeded many conservative judges, new ethics and opinions will augment society, whether it be passing bills or a more liberal Supreme Court. From prestigious schools and law firms, to dedication and will power, Ketanji Brown will become the first African American woman to be a Supreme Court justice.