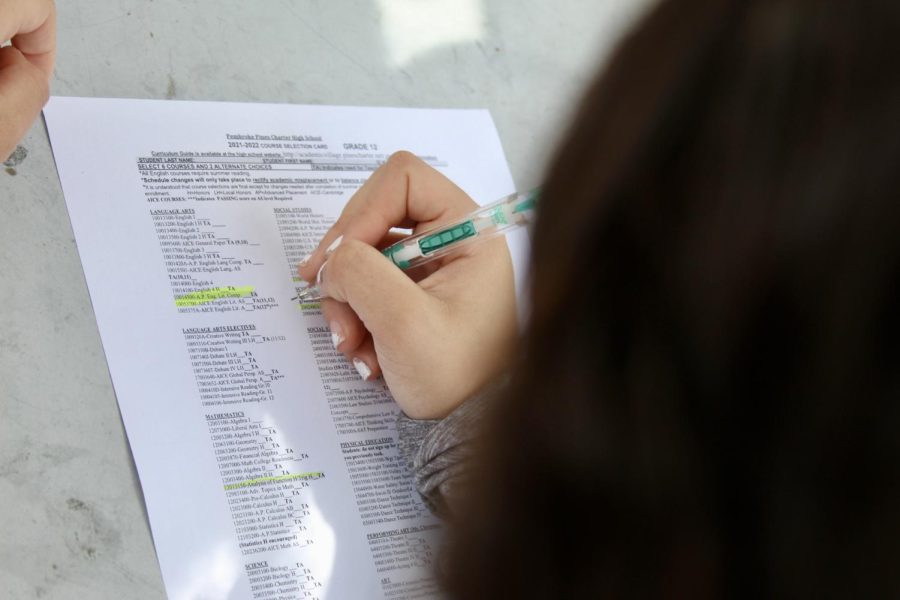 Tips for Selecting the Right Classes
   The end of the third quarter is quickly approaching, which means that it's time for students to select their classes for the upcoming school year. If you are someone who struggles with choosing the right classes, then this is the story for you! So check out my list of tips to help guide you.
Make sure you're taking the required high school classes to graduate. Every high school has a list of required classes, and it can be extremely easy to fall behind or miss a credit. Ensure that every year, you're taking the classes that will put you on track to graduate.

Consider your interests. When it comes to choosing electives, think about the things you are interested in. If you're fond of performing arts, drama may be right for you. If you're interested in writing,  journalism may be a good fit. Electives should be an outlet or break from your core classes, so be sure to choose something you find enjoyable.

Challenge yourself. While it may be tempting to just take easy classes, it's always a good idea to challenge yourself by stepping out of your comfort zone. Most high schools offer a variety of AP, AICE, and dual enrollment options, which can help you get ahead for the future. Additionally, taking rigorous courses will impress colleges and can increase your chances of getting into your dream school. Try to aim for at least 2-3 challenging courses each year.

Talk to your guidance counselor, teachers or your college advisor. Sometimes you may have trouble deciding which courses will work best for you, so it may be best to discuss your options with a trusted advisor/counselor. They'll be able to guide and help you balance your school work load along with extracurricular activities.

Don't overload yourself with more than you can handle. It's crucial to challenge yourself, but be sure not to overwhelm yourself with too much. Succeeding academically matters, but high school is also a time to have fun and make lifelong memories. You shouldn't be constantly stressed out and have no time for anything other than school. Your mental health and wellness is just as important.
   Hopefully these 5 tips make life a little easier when selecting your classes for next year!