Springing into Spring Sports
  As the fall sports seasons come to a close, some later than others, the spring season makes its way onto the stage. With some teams looking to continue their success from last year and others searching for their turnaround season, the 2022 Spring sports looks promising for the Jaguars, and Lady Jags of course.
Girl's Soccer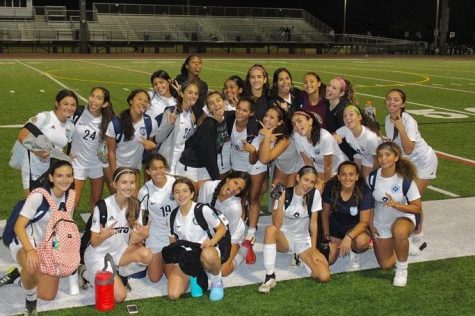 With their most impressive season to date, with a record of fifteen wins, four ties and only one loss, the girls soccer varsity team's season has officially come to an end. This season was nothing short of mesmerizing as they went undefeated up until regional-finals, where they lost 2-1 against Naples High School. Nonetheless, this was the season the Lady Jags brought back the district championship, where they beat rivals Archbishop McCarthy in penalties. Not only that, but they beat McCarthy again in regional semi-final and headed off to regional finals — the farthest the team has been in recent years. Star sophomore, Riley Ahearn, tells us her recap of the season, "It was quite honestly an amazing season for us all. We proved to everyone that we wanted to win and bring that district championship back home. I'm proud of what we accomplished". Now with a team full of rising juniors and seniors, the team hopes to accomplish even more than their remarkable '21-22 season. 
Baseball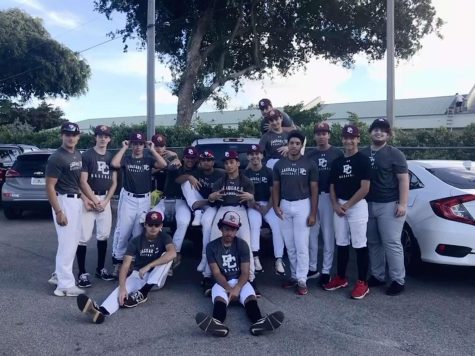 After a strong season last year, finishing only one game under an even .500, the boys varsity baseball team is back and feeling confident for the new season. Because only four seniors graduated last year, not many changes will be made. That being said, the team's chemistry is sure to improve with all the familiar faces returning to the ballpark. Although, new players impressed the coaches well enough to earn themselves a spot on this year's roster, one of them being Junior Alejandro Romero. Adjusting to the team, he didn't find it difficult getting close with his newfound teammates. "I'm feeling good," he said, "We are blending together well and I am excited to see what the season will hold for us." 
  Ending last season with back to back playoff losses, the Jags have more than enough motivation to turn it around this year and the hunger in their eyes clearly shows that they are ready to bring on the heat.
Softball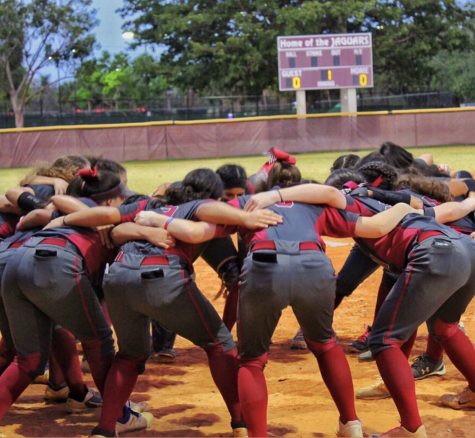 Last year, the softball team finished on a very high note, resulting in one game behind a .500 record and second in their district. They faced multiple hardships last season, primarily because of COVID. This negatively affected the team in the midst of last year, yet they were still able to finish the season with three straight playoff wins before their heartbreaking loss to Fort Myers High. 
  Similar to the Jags baseball team, the Lady Jags thrive off their chemistry and they've been working to stay in form for the past couple weeks. Junior Megan Rasmussen even shared her thoughts for this upcoming season. "We had a very good run last year," she said,"And we have been working so hard these past few weeks." The Lady Jags aren't playing around this season.  
Boy's Volleyball
  The stats from last year can reveal that the Boy's Volleyball team did not have the best season. With only three wins, there was not much for the Jags to be proud of. It is reasonable, however, as more than half of the team played the sport as a hobby and it was their first time playing together. By the end of the season, the team's chemistry had improved drastically and they were already looking forward to the next year.
  Unfortunately, they learned in the summer that their young star middle blocker, Sophomore Joshua Carmona, had transferred to rival school Archbishop McCarthy High. With this loss, as well as two more losses in their seniors graduating, the Jags know they have a lot of work to do to get back in their groove. 
  Captain Sergio Marrero knows the work they have to do, but sees high potential in this season. "I feel like we are going to do much better this year compared to our last three," he said, "The players on the team this year all know each other and have a good bond." With much more players who play the sport outside of school, Sergio firmly believes that a district title is in sight. 
Girl's Water Polo
  The Girls water polo team were hit the hardest, as they were strongly in form right before their season was cut short due to COVID. Eager to get back into the pool, the team has been training and it has been paying off, as they've started their season 5-2. They even secured themselves some hardware already from their strong performance in the annual Forza Stefano tournament, hosted by our very own school. 
  Leading the charge is senior Stella Dioguardi, playing in her last year, but the spotlight has recently been shining on her protege, Silvana Dioguardi. Yes, they are sisters. Her heavy contribution in the team's goals so far this year has been the heavy help to their wins. She shared her insight to the season thus far. "I am excited to go far in the season and believe we are stronger, after our loss in regional finals last season," Silvana said, "I believe that our communication and strategy will help us defeat many teams and play our best." The Dioguardi bloodline is sure to keep the Girls water polo team in good hands.
Boy's Water Polo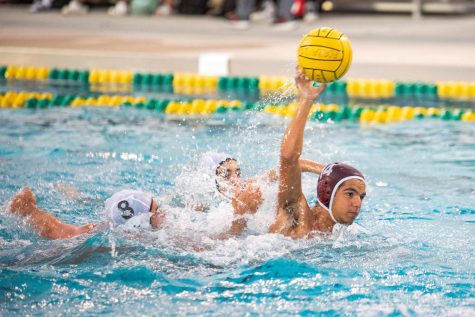 Similar to the girls water polo team, the boys counterpart also had their season cut short, only playing eleven games. Going 3-8, the Jags understand that this upcoming season brings them a long road to make progress. It is showing, however, as they are currently on a 3-game winning streak, and a district championship is well in sight for the boys.
  Fresh faces can also be found this year, including junior Brandon Hammond. He mentioned the team's steady improvement in playing as a team and chemistry. "I feel like we are slowly getting better as a team, playing for one another and not for ourselves," he said, "I'm looking forward to the growth of our team as we slowly restore the winning culture to Charter." The potential for the Jaguars has been set and is ready to be surpassed.