Christmas Caroling With Emily Brown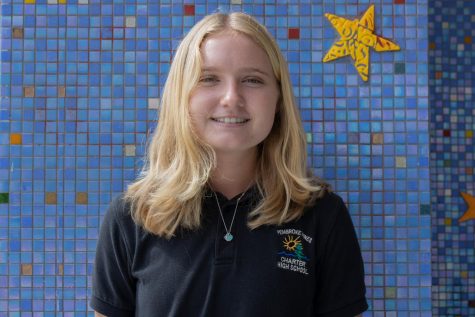 More stories from Lindsey Smith
  Yuletide Carols Being Sung By a Sophomore (based on that Christmas song)
  Invented in the 1800s, Christmas caroling was a way for communities to come together and wish each other seasons greetings. The sweet, melodious cluster of notes were sung in folky tunes that, nowadays, provide an abundance of nostalgia. Sophomore Emily Brown brought the age old tradition back and sang the holidays in with Christmas cheer and caroling spirit. 
  Emily started caroling in 2020 and, after a rough year, it was a much appreciated and thoroughly enjoyed activity that brought a plethora of good tidings and cheer in the holidays. Emily, who has a passion for music, enjoys an eclectic style of music as well as plays the guitar. She said, "I never paid much attention to music until summer of 2020 when I had too much free time on my hands. I listened to a few songs here and there and began learning more about how music is created and became really interested in it, so much so that I even started playing guitar…" The burst of interest in music continued to bloom and motivated her to share the musical world with others, and what better time to show the inclusiveness of the music community than during the holidays. "… I figured that going Christmas caroling was the perfect way to celebrate both Christmas and my love for music." 
  Sophomore Mia Olmedo is close friends with Emily and participated in the caroling experience. Mia stated, "I wanted to go caroling to spread the cheer. Music is a great way to do that. Music is great for any occasion really." There is a time and place for every type of song, every crescendo of instruments, every genre of music and it makes all the difference, depending on the scene. Christmas caroling further encouraged Emily to continue to pursue her musical interests and to keep music as a constant in her life, "[n]ow I listen to music almost constantly…"
  Although caroling, caroling through the snow is not an option in the South Florida climate, nor is cozying up to a warm fireplace, Emily brought the warmth and true meaning of Christmas back with one small action. A simple way to bring cheer and a heart that holds Christmas near, Emily showed that the holidays are special because of the simple actions: at the end of the day, those are the traditions that will be remembered and revered for years to come.
Leave a Comment
About the Contributor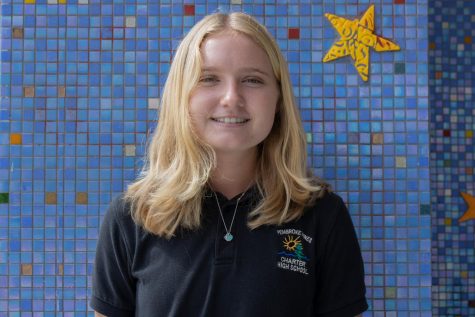 Lindsey Smith, Arts & Entertainment Editor





Hello, my name is Lindsey Smith! I am currently a junior and this is my second year in the CHAT. This year I will also be serving as one of your...