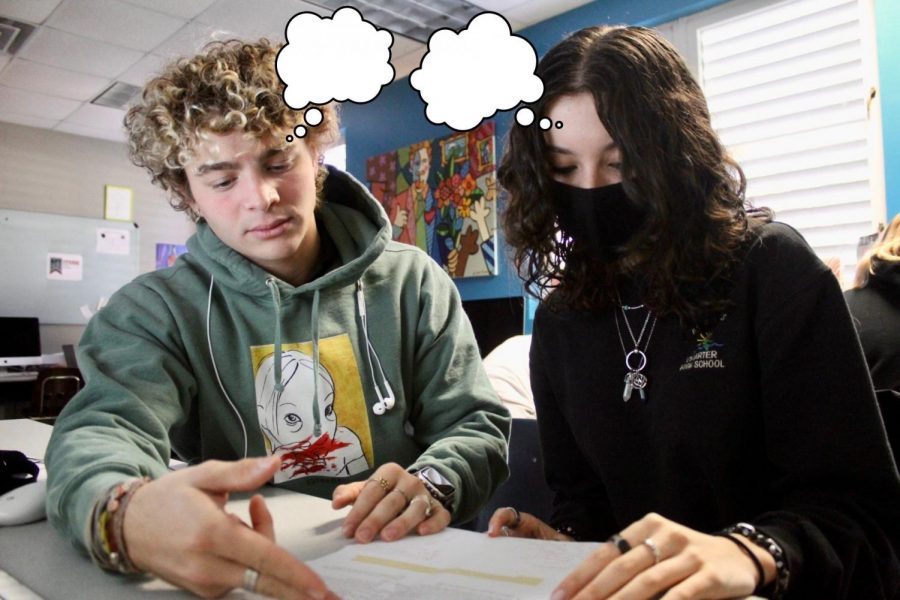 Exciting Plans for Winter Break!
  Winter break is quickly approaching and students can't wait! With midterms out of the way, everyone can relax and spend time with family and friends. Some are traveling to different states or even to a different country, while others will stay home and enjoy the company of their families. Whatever the plans are, it will be a nice time to unwind and welcome a new year. 
   Here are a few activities Jags have planned out for winter break:
  "Instead of traveling this year, my family and I are just going to stay home and have a nice Christmas dinner." – Freshman Naysa Cuellar 
  "For Christmas I'm going to Tennessee with my family. I'm staying at a house that  is located in the mountains and we're thinking about going tubing." – Freshman Valentina Mesa
  "Over winter break I'm going to New Mexico! My parents and I are going to go skiing for the first time. I'm really excited because it's my first time skiing and my first time in New Mexico." – Sophomore Kiley Irizarry
  "This winter break, I'm planning on staying home with my family. I'm really excited to bake sugar cookies, play Christmas music, and decorate the tree with them all throughout the break." – Sophomore Janessa Montilla
  "I plan on going to Colorado with my sister over winter break to visit my uncle. After a few days, us three will come back down to Florida just in time for Christmas with my family." – Junior Aden Arteaga
  "This winter break I'll be traveling to South Carolina! I'm really excited to travel this holiday season as traveling is one of my favorite things to do. The one thing I'm looking forward to the most has to be the cold weather in contrast to Florida's occasional cold front." – Junior Alesha Fisher
  "For the first week of winter break, my family and I are going to Disney World. We will then go to Busch Gardens the following week." – Senior Alejandro Noguera
  "For my winter break, my family and I are taking a trip to New York! I've been wanting to revisit New York for the longest time and I am so glad I'm getting to spend the holiday season with my family. While on the trip, we are all going to a Billy Joel concert at Madison Square Garden. I just know I'm going to get goosebumps while listening to "New York State of Mind". I can't wait for this trip, I know it's going to be a memorable one." – Senior Megan Long
  Happy holidays, Jags!