The Last Ride: Seniors Say Goodbye
   With the long and tough season the Jags endured, the football team took the field for their final game of the season after going 3-5, against Pompano High, with the bleachers filled with students, the highly anticipated senior night/homecoming game was just getting started. After a long and hard worked 2021 season, the Jaguars wanted to end it in a fight, and did just that. First quarter ended strong with the Jags putting up a strong defense against the Golden Tornadoes. Students like junior Nathalie Portillo expressed their excitement for the game stating, "the energy was amazing, the student section was so excited for the seniors and you could tell the team was playing with passion and having fun". Half time came quickly while the senior Jaguars lined the field for their long awaited Senior Night, accompanied by family, friends, and the crowd to cheer them on their journey of being a part of the Jaguar Varsity football team. One by one, each senior walked out, getting their own individual recognition and support, during this last half time of the season, while also recognizing the seniors a part of the cheerleading, and majorettes team. For these seniors, this was a way for them to celebrate their final season as a Jaguar, and make it a memorable one.
   Senior player, #70 Ryan Aronson states "I was excited to play in the homecoming game, but I'm sad that this is the last time I'll be playing on this field". Continuing on the last two quarters of the game, the Jaguars scored five touchdowns led by quarterback Malachi Clarke. Other standouts on the night were Shawn Basanta, Josh Bart, and Silas Thomas. With that Zach Perry led the defensive line, and Kevens Dumond caught an interception. The seniors showed up for their last game of their high school seasons, and really showed all they had to win this last and special game. The score ended 37-14, with the Jags dominating the Golden Tornadoes and putting up their best performance of the season. Students cheering and the team getting excited as the clock ticked down the last few seconds of the fourth quarter finalizing the game, and the win was taken by the Jaguars. This football season has been a long, grueling one, and for the senior players, it will be an unforgettable one.
Leave a Comment
About the Contributor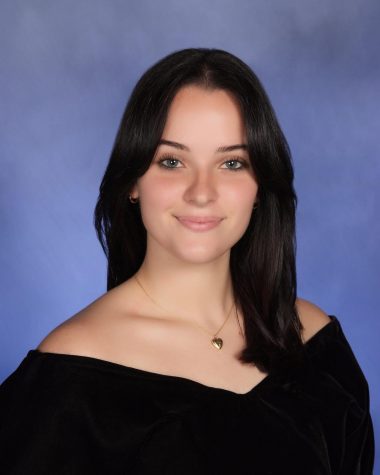 Morgan Lind, Managing Editor

Hi! My name is Morgan Lind and I'm the Managing Editor for The Chat! I have previously been the Features and Clubs editor, and this is my third...