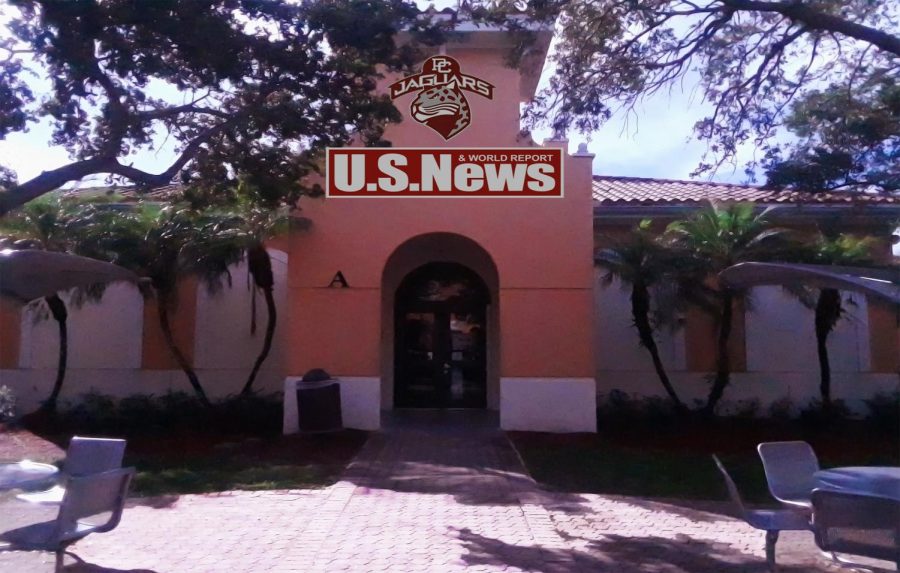 Climbing Our Way to the Top: This is How Well We Did, You'll Want To See It
   The buzz of exciting chatter resonating within the hallways, familiar laughter piercing through the air, and the lingering adrenaline of typical school stress. Pembroke Pines Charter High School is celebrated in many aspects. With its multitude of different clubs, sports, and classes offered, its many attributes aid in the prestige that surrounds the school's emblem. 
   Among the distinctive qualities that make Charter so special is its rank, which continues to provide a validation to the success Charter has with its educational standards. Ranking in the top 5% of best high schools in the United States, 7th in Broward County Public Schools, and top 10% of best charter schools in the United States (U.S. News & World Report), Charter certainly shows the world its intelligence and outstanding achievements. 
   Success is the inevitable outcome of hard work: the sole reason for the astounding ranking Charter received. For many students, high prestige is expected, considering the exceptional work ethic of the majority of Charter students. Regardless of whether they take AP/AICE level courses or not, many students work tirelessly to maintain the high expectations set for each of them by the school. "Even kids who aren't in top notch AP and AICE classes try really hard to get good grades. I'm pretty proud that we did so well, and I do agree that we have good classes and teachers. However, I think most of it can be attributed to the fact that the students at our school are extremely hardworking," says Sophomore Leanne Sorensen.
   Furthermore, the rigorous curriculum and well-versed teachers provided by Charter certainly contribute to students' capabilities. Although classes can generally accumulate a considerable workload, the meticulous instruction from teachers is an integral part of Charter's success. According to junior Diana Angel, "[a]lthough I wasn't necessarily expecting [the rankings], it is not a shock either. We have really great teachers who have an enormous impact." Sophomore Daniella Millian adds, "The classes I take reflect our ranking for sure. Our teachers are all really great and immensely helpful."
   On the other hand, some believe that Charter's competitiveness most contributes towards its ranking, depicting it to be much more esteemed as compared to other schools who don't display such hustle. "I wasn't surprised at how highly ranked our school was. How competitive Charter is makes it so that everyone in the top 5-10% at our school overworks themselves way above the average… So, our school being as competitive as it is, compared to other schools, shows a juxtaposition and that's why we look so high," states junior Matthew Castillo.
   Nevertheless, it is inarguable that PPCHS's many efforts have resulted in such high ambition and initiative displayed in both student involvement and ranking. As Principal Bayer expresses, "First, I'm very proud. I take all those rankings with a grain of salt, because there are so many leading factors, and you never really know how good a school is unless you're in it." Despite this, he states, "I'm always happy when other people recognize what a great school we are. A lot of it has to do with the families that choose to put their kids in our school, but it also has to do with a lot of the great teachers that we have running the education system. And of course, the students. At the end of the day, they have to be the one to make the choice to put in the effort, get good scores, do good things, do volunteer work, etc. It really comes down to them. It's a combination, but I'm most proud of our students." The statements received from students and Principal Bayer further prove the superlative behavior in and of PPCHS, demonstrating the fact that Charter really is extraordinary. What a brilliant start to a new school year!