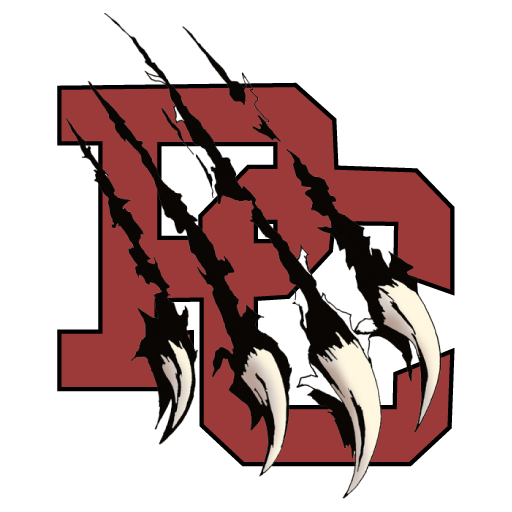 Jessica Sandford
Q: What about charter stood out to you?
A: Charter was my High School so it's so interesting to be back on the other side of the table. I've always known it to be a school that felt welcoming. Charter challenged me outside of my comfort zone, while at the same time encouraged me and helped me grow into the woman I am today.
Q: Did you have a career prior to becoming a teacher?
A: Since graduating college I was a professional actor working in theaters across South Florida and also in New York where I lived for about four years.
Q: What did you study in college?
A: I went to school at New World School of the Arts in Miami, where I graduated with a Bachelors of Fine Arts in Music Theatre.
Q: Have you always wanted to be a teacher?
A: The two professions I have always wanted to have since first grade were acting and teaching. How lucky am I that both of those have come true for me?
Q: Did you have a teacher when you were younger that made an impact on you?
A: Amazingly enough, my favorite teacher in middle school who left a lifelong impact on my love of reading and storytelling was Mrs. Altimore, who works at this school now! She actually has a framed poem I wrote for her in 7th grade!
Q: What do you like most about the subject you teach?
A: I'm teaching Drama and my most favorite thing about it is that I get to provide a safe space where a student can enter the room, step outside themselves and their worries, and create something unique and wonderful.
Q: If you could tell your younger self anything what would it be?
A: Wow-big question. I'm a planner and I like to be organized and have control. If I could share a piece of guidance with my younger self it would be that we can try and plan our lives and what we want to happen, but if the plan changes or feels off on timing, it doesn't mean you've done anything wrong. Do your best with every decision you're faced with and then be flexible with what life throws at you. What makes life so beautiful is how unknown it can be.
Q: How long have you been teaching and if you've taught before, have you always taught this subject?
A: This is my first year as a full time teacher. While I was acting and auditioning, I taught (and still continue to teach) musical theater classes, baby ballet classes, voice lessons and other dance classes.
Q: What was your favorite subject growing up?
A: English, creative writing and drama. 
Q: How has covid-19 impacted you?
A: Covid 19 has taught me quite a lot about myself. At first it made me a very anxious person, but after a few months I realized that worrying about something that is not in my control can actually cause sickness. At that point I tried to gain my control back and work towards being safe while also living and enjoying the moment without living in fear. It reminds me of what I hold most dear which is my family and my friends and of course any theatrical escape I can manage.