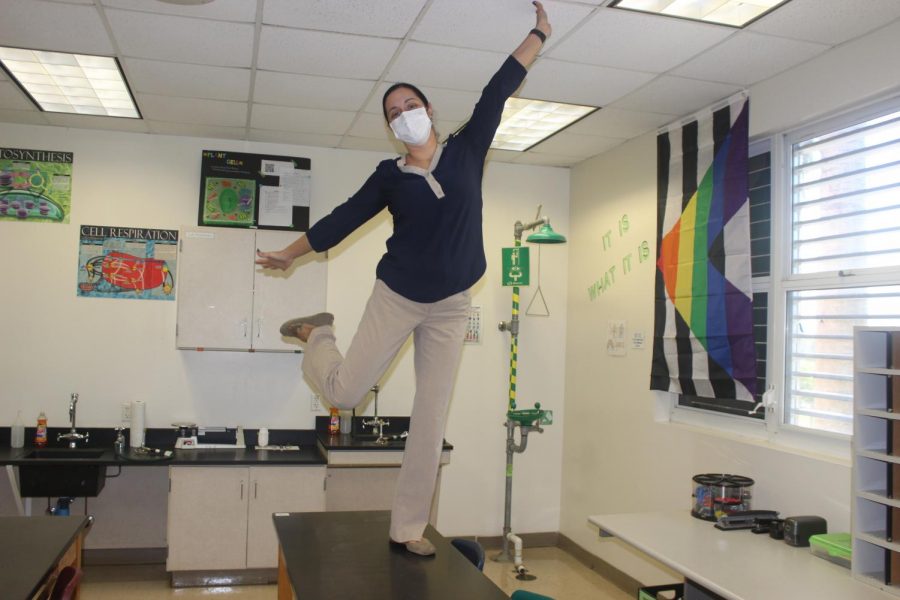 Maria Pardo
Q: Why did you choose PPCHS and how has your experience been so far? 
A:   I know that PPCHS has always been a great school since I live close, so when I decided to leave my old school I decided to apply to teach here.
Q: How has teaching at a new school changed your perspective?
A: So far, my perspective has not changed much other than just being in a different environment.
Q: What's something interesting about yourself?
A: I am a HUGE NERD!!! I love comics, cartoons and everything Sci Fi…… My husband and I love Star Wars so much my son's middle name is Lucas.
Q: How long do you plan to stay teaching at PPCHS?
A: Until I retire, hopefully…
Q: What are your expectations this year and plans to re-engage students in learning?
A: My expectations are hopeful and I plan to make class as "normal" as possible.
Q: Do you have any advice for new students this year, since you're a new teacher yourself?
A: Enjoy every minute and try not to stress about what you can't control.
Q: Do you feel any pressure to abide by Covid restrictions while re-engaging your students?
A: Absolutely! The longer we all stay healthy, the quicker we can lift more restrictions and get back to normal.