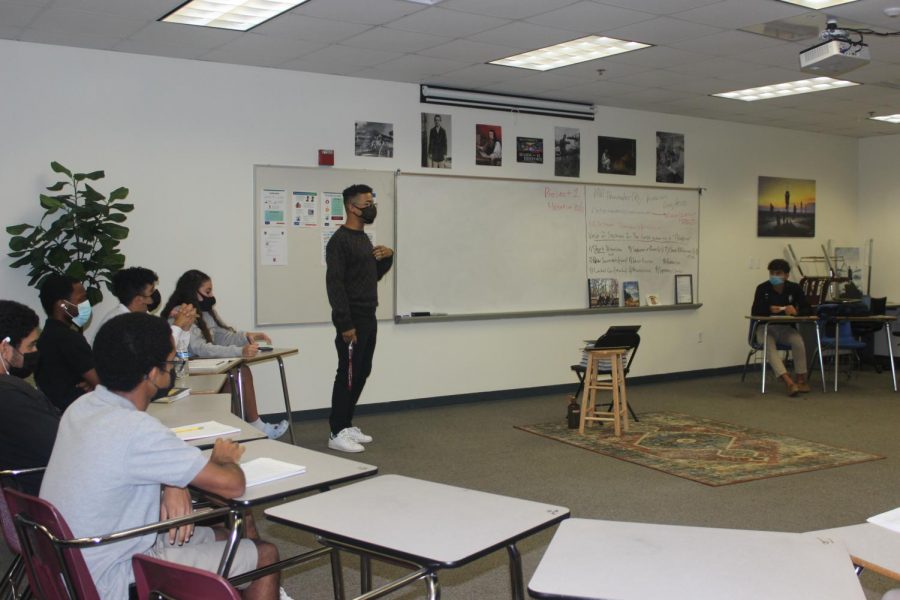 Noel Hernandez
Q: Why did you choose charter?
A: I chose charter because I like to go back and forth between teaching college and teaching high school as I view both realms as important.
Q: How long have you been teaching for?
A: I taught for10 years including non-academic, and 5 years academically.
Q: What made you become a teacher?
A: I've travelled a lot in my life, whether it be for professional or personal purposes. From Hiroshima to the slums of third world countries, I have seen the lack of education drive poverty and crime across countless cities and places. I decided to become the change I wanted to see in that respect.
Q: Is there any other occupation you thought of before teaching?
A: I have had a lot of different jobs (and continue to do so today) outside of formal academic teaching. I have worked in fortune 500 technology companies such as Apple and Ultimate Software, as well as record labels such as Universal Music Group, and also "work" as a touring musician (pre-Covid).
Q: Did any student ever impact you?
A: My students impact me every year…too many to list individually. But I would say any good educator grows from their student's as much as their students grow from them. Also my students always put me on to great new music which I thoroughly appreciate .
Q: What are your hopes for this year?
A: To alleviate the pressures and stresses of this global pandemic on both educators and students. Early research is beginning to show that more students have declined academically in the last two years than in the last twenty, but it is also showing a less discussed reality – more teachers have left the profession in the last two years than in the last twenty. In terms of mental health as a factor which drives academic and professional success, I hope that this year global pressures on both us as teachers and all of you as students are a bit relaxed so we can continue to enjoy the things that allow us to deal with those which we do not enjoy.
Q: Where did you study?
A: I went to high school at American Senior High in Miami. I completed my undergrad at Florida Atlantic University and my graduate degree at Florida International University.
Q: What makes you unique? 
A: I'm not sure if this makes me unique…but I have so far tried to live my life in a way that was a bit more popular in the past but mostly frowned upon today in the west – as a polymath. I am a high school teacher, a college teacher, a touring musician playing and recording albums with three different bands, a published magazine writer, an avid traveler, soon to be PhD student, and on top of all that – I have a social life with family and friends (teachers have those!)
Q: What is something you want people to know about you? 
A: I am approachable for almost anything, most of my students come to talk to me after school about almost everything outside of our actual class subject matter. This includes many of my students from the past who still email me every now and then to ask me travel / music questions as an example. I am always up for a good chat so come by.