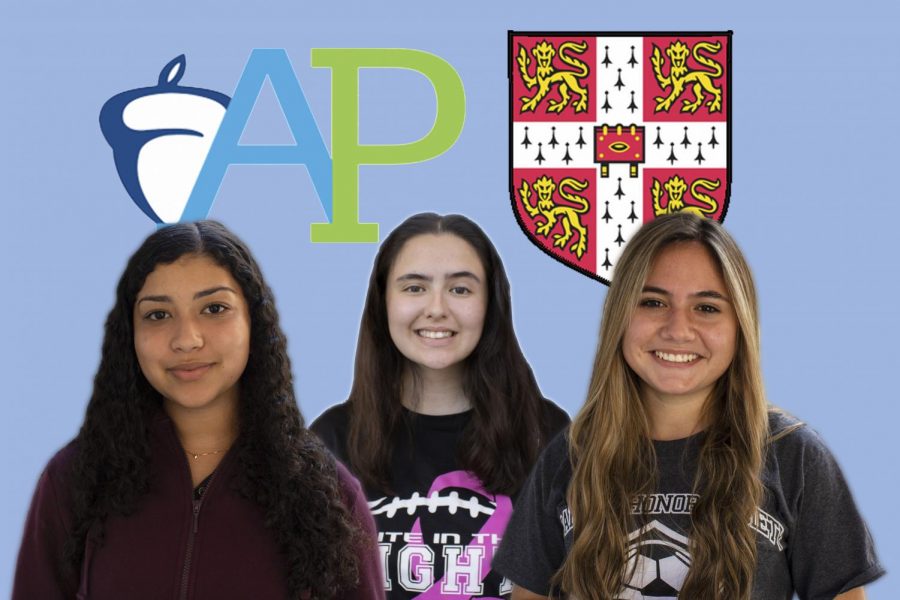 Now Everyone Knows What We Always Knew: Just How Outstanding Charter Students Are
   In a year with such uncertainty, one constant remained: end of year exams. A single number has the power to make or break a student's high school success. After online learning placed the responsibility of productivity into students' hands, it was with unsaid certainty that teachers ended the last zoom call before exam days with a brave smile, praying and hoping for their students to pass. Even so, students braved the harsh reality and entered their test rooms that one can only imagine looked daunting and formidable.
   It was clear that students of Pembroke Pines Charter High School were put under a considerable amount of pressure to do well, and stress was an inevitable consequence. Fortunately, the students stepped up and showed just how intelligent and outstanding they are. 
   The school, which had excellent testing results, was ranked very highly by the school ranking program, Niche. PPCHS was #1 for best Charter High schools in Broward County, and #15 for best Charter High schools in Florida.
   On top of that, PPCHS had some of the highest passing rates in Charter history. AICE Spanish Language and AICE English Literature A Level had whopping passing rates of 100%, with courses like AICE General Paper and AICE Global Perspectives following close behind with a 99%.  AICE General Paper teacher Mr. Lawrence expressed that "[t]he results are indicative of the effort that the students put into their preparation. I always say that good students make my job very easy, and this is just another example. I am very pleased with their effort." AICE Spanish teacher Mrs. Ciafre echoes the same sentiment: "The dedication that each one of my students had even during the pandemic was amazing. There is no doubt that the reason why everyone passed is because they worked hard and studied. I am just their guide but the hard work comes from them and their willingness to succeed," she states.
   However, Charter's outstandingly high AICE scores were not the only thing deemed worthy of recognition. With the brief buzz of their phone, multiple students at PPCHS were about to have their academic standings transformed in the blink of an eye. 
   More than 20 students have been recognized by College Board as nationally recognized Rural and Small Town scholars for outstanding AP or PSAT/SAT scores. Amanda Roman, Amanda Vazquez, Camila Gomez Romero, Chelsea Ugwuozor, Daniel Zambrano, Diana Angel, Emma Schenker, Ethan Oliveros, Gabriela Carvajal, Hailee Watson, Jailyn Joseph, Luz Fontana-Mansilla, Matthew Castillo, Matthew O'Brien, Vanessa Garcia, and Gabrielle Smith were all students who received national recognition. 
   After such a tiresome year, PPCHS's nationally recognized scholars have a few tips to share. "I don't think test scores define anyone, especially a timed, one day, standardized one. But, it's definitely helpful to do well when it comes to college and scholarships, so keep working hard and don't be discouraged if you don't get the scores you want at first. Spending some more time studying the areas that you notice you struggled with can really help," says junior Emma Schenker. Junior Vanessa Garcia states that "as long as you put effort, you can achieve anything", and advises to "Do your homework! Get a study group/group chat. There will be things you don't understand that your classmates will and vice versa. I am a terrible test taker and that's usually my downfall, however, studying does help." Junior Matthew Castillo adds "actually study because that helps, but also embrace panic. It might sound strange, but throughout high school, whenever my grades are slipping, panic sets in. Then I usually proceed to frantically review every material possible to make sure I can get the highest grade I am capable of." Junior Daniel Zambrano additionally advises "discipline, discipline, discipline. That is my most important piece of advice. You just have to persevere and be determined. Ask for help from your parents, friends, or family. You don't have to do it yourself."
   On top of being recognized as National Rural and Small Town scholars, many of these students were also nationally recognized as Hispanic/African American scholars. For some, their heritage made the taste of recognition much sweeter. For others, being a minority was just another part of who they were, and didn't majorly influence how they felt. "Both of my parents are immigrants from Colombia and they've given up a lot in order for me to have a better life. Making my parents proud is by far my number one priority in life, and I don't want to let their hardships go to waste," expresses junior Diana Angel. In contrast, Daniel Zambrano states "Looking at it from a minority perspective, it doesn't really change how I feel in regards to earning the recognition…to me, it seems more like a happy coincidence that I happen to be eligible for national recognition based on where my parents were born." 
   With such high passing rates for all AICE courses, as well as having a multitude of students be nationally recognized by College Board, the school wears its emblem of excellence proudly. According to Curriculum Specialist and AP & Cambridge Coordinator Mrs. Torres, "I think teachers really worked hard to get their students ready for the exams last year. Our teachers didn't let being virtual impact the level of instruction they were providing and the scores show that." AICE Literature A Level teacher Ms. Sarah Phelps also recognized the hardships both students and teachers faced, saying "[l]ast year was incredibly difficult for not only teachers, but for students too, of course." She also stated how proud she was of her students in a heartwarming statement that was practically dripping with pride: "They cared and they worked hard, and it paid off. I'm so proud of their attitude and accomplishment." 
   Furthermore, Principal Bayer expresses his pride for PPCHS, saying "I was very pleased at our results– it is a validation to both our teachers and students that we worked so hard to overcome the obvious obstacles that we were all faced with last school year! We have much to celebrate and be thankful for… what a great school!"