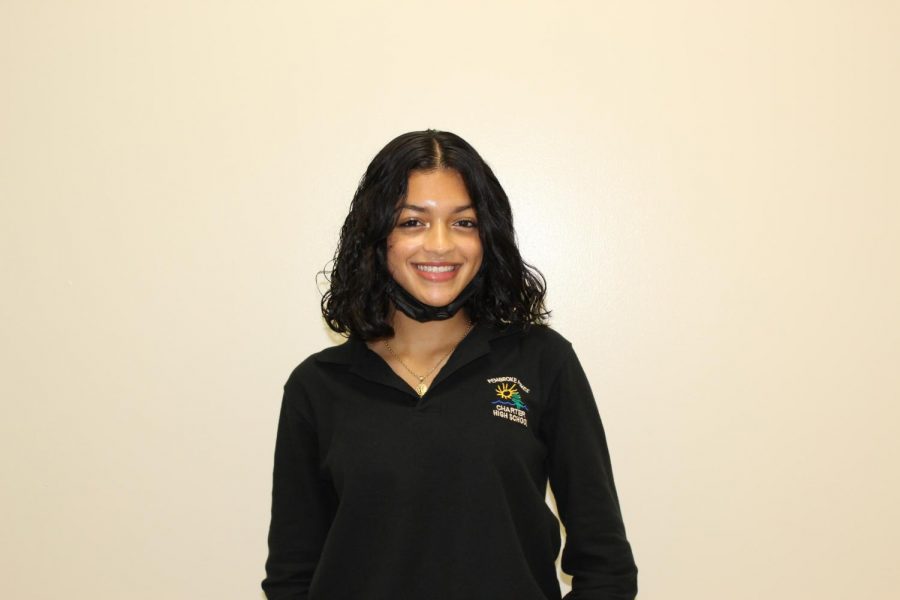 Behind the Scenes: Laisha's Road to the Latin Dance Team Captain
   Motivated by her friend Mia, Laisha decided to try out for the Latin Dance Team in her freshman year. The two of them knew how to dance and always had fun with their own personal dance parties, so they figured that they might as well put their skills to use. It was from then on that Laisha's love for dance continued to grow. Laisha noticed that "everyone just kept improving regarding their techniques, timing, attitude and their drive." This is what inspired to stay on the dance team.The captains from Laisha's freshman year truly saw her potential to become the future head captain and they guided her. 
   When Laisha found out that she would become captain this year, she was ecstatic. Her and the co-captain Jorge immediately began to set some concrete goals. Some of their goals include helping everyone reach far beyond their comfort zone and make even bigger and better choreographies. Both Laisha and Jorge remain dedicated to ensuring that they maintain the family-like atmosphere and that the future captains keep that same goal. 
   Outside of dancing, Laisha is also a part of the secretaries department of Women Control Coding (a school club designed for women interested in the STEM field) and treasurer of the Class of 2023 Student Council. She truly has a passion for helping others, which is why she aspires to go into the medical field and specialize in dermatology. She wants to really dive deep into the most valuable organ (skin) and help people gain the confidence they deserve. One of her ultimate dreams is "to open up a Latin Dance studio of her own and teach the younger generation even better than she was ever taught."