The Bounceback Year?
   The varsity baseball team's loss to Belen Jesuit in regional quarter-finals last year was a loss that hit them in the heart. That game was the end of their journey– their hope of reaching state finals vanished and the only thing the players could do was wait until next season.  
   As preparations for the fall season have commenced and the roster for the team has been set, the Jags can now prepare to come back better than last year and work harder than ever before. Fall season is the perfect time for the team to prepare themselves for the playoff run in the spring.  Charter's varsity catcher, Dylan Escobar, has hopes to continue to improve last year's team , "My expectations this year is to build a young team into a very experienced and organized team. We all need to know what's going on and be on the same page as a team. We also need to build more chemistry between us, which I think we can achieve." 
   Being an experienced upperclassman, he aims to be the guidance for the younger players and help them grow as athletes. Dylan, who's in his junior year, wants to prepare more of the younger players on the junior varsity team because he believes they can easily be pulled up into the varsity team. He wants these players to feel comfortable and ready to play with varsity, in the event they get called up. 
  A great example of one of these players is Alejandro Puig. Being a freshman last year, Alejandro was on the junior varsity team; however, he was called up from the varsity team on multiple occasions. 
   Now as a sophomore, Puig has made the varsity team and hopes to bring an impact to the squad. He expressed, " Not only should the varsity team help prepare the JV players in playing for varsity, but they should help them mature as players. This is what happened to me, and I believe we should be doing it to other players. We should be able to grow our JV players into becoming varsity players." 
  The varsity team starts their fall season on September 30th, as they play Everglades high school on Thursday at 5:00 P.M. This is only the beginning of their journey, as the team hopes to use this season as a preparation for the spring season, where they plan on going farther than last time. Can the team bounceback from their previous early playoff exit? Or will they have the same fate?
Leave a Comment
About the Contributor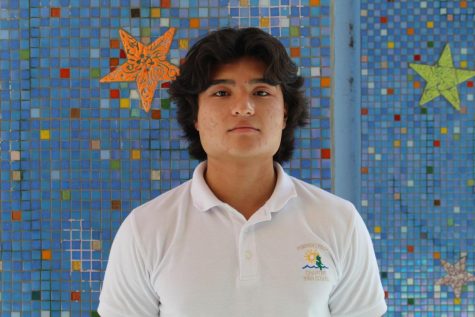 Lucas Giron, Social Media Editor
Hey, my name is Lucas Giron, the Chat's Social Media Editor, and this is my second year in newspaper. I play for our varsity soccer team and in my free...