Caelum Ethridge: The Final Piece of the Puzzle
   A love for the game that sparked when he was seven years old, led Caelum Ethridge down a path of steady three pointers and slam dunks. From a young age he was introduced to the basketball world through his father. "My dad took me to a Miami heat game when I was seven and ever since then I fell in love with basketball and have been playing competitively ever since." This competitive attitude along with some friendly persuasion is what ultimately led Senior Caelum Ethridge to the Pembroke Pines Charter High school Basketball team.
   With college just around the corner, Caelum has been on the radar of many college scouts. Ethridge already has three college offers from D2 schools and he's rapidly making his way to one of Charters top players. Some of these colleges include Brandeis University, University of Charleston, and Catawba College. "They are all D2 and I'm very proud of that." Caelum is grateful for how far he has come in reaching his goal of getting scholarships. He is hoping to follow in the footsteps of his idols Dwayne Wade, Kyrie Irving, and Kevin Durant by gaining more scholarships his senior year. 
   Even though basketball is a fast paced sport, there are still moments when time feels like it's stopped and memories are made. One special moment in basketball for Caelum was "definitely winning a state championship." With 17 points scored, he played a major role in that final win. "It took a lot to get to that moment and it is something I'll reflect on for the rest of my life and be proud of." Celebrating in the locker room and looking around at his teammates' faces made him realize why basketball is so important to him.
   Caelum hopes to continue the success he built with Charter by winning another state title. Scoring 17 points, 7 rebounds, and 1 assist while being the shooting guard at the state championship led Caelum to the defining moment of the game. " For me what felt like the best part of the game and in my opinion the defining moment of the final score was my free throws at the end." Those last minute points were his final ones of the year and made it a perfect ending to a perfect season. With his goal being to end up in the league, at the rate he's going, the ceiling is certainly limitless for Caelum Ethridge. 
Leave a Comment
About the Contributor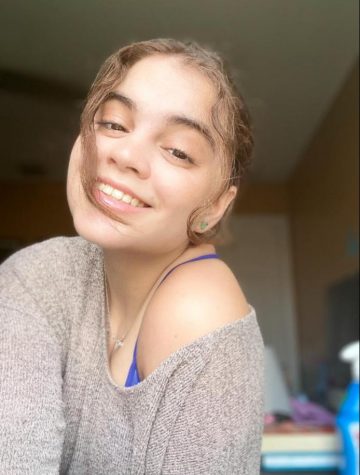 Camila Escobar, Arts & Entertainment Editor
My name is Camila Escobar, and I am in 12th grade. I am currently a staff writer for The CHAT. I love watching Netflix and dancing. I dance on the school's...