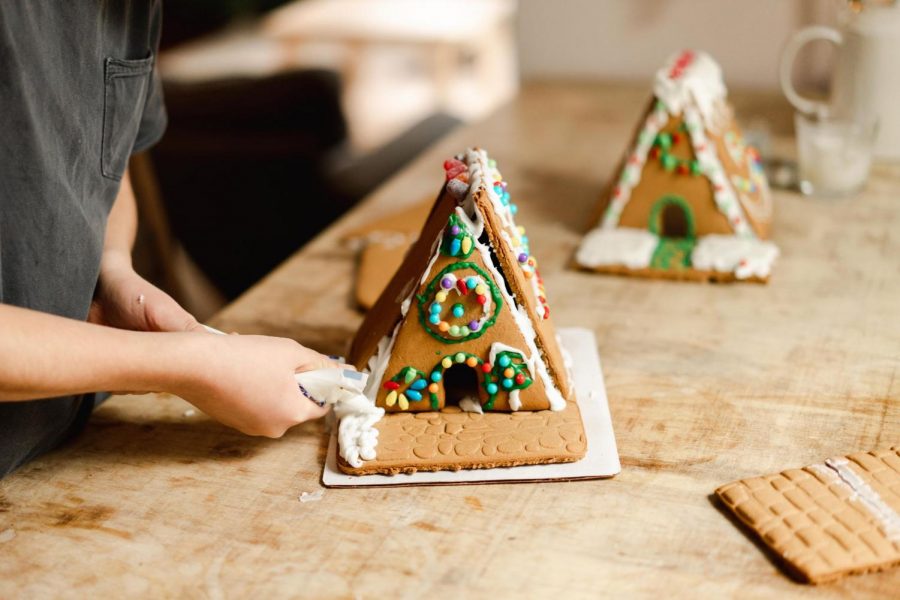 Gingerbread Contest: Hansini's Holiday Tradition
December 9, 2020
   Holiday, and sometimes specifically Christmas, traditions are a big part of people's family. For junior Hanisini Koppolu, it is no different. Every year Hanisini visits her cousins and family for the holidays, and their yearly tradition is having gingerbread house contests throughout her family.    
   Each Christmas, Hansini and her extended family including her aunts, uncles, and cousins participate in their family gingerbread contest where teams of two try to build the best gingerbread house and the winner receives $50. Through the annual competition her family comes together to work with one another and share laughs over ty rue defeats and/or triumphs. 
   Traditions passed down from generations and years of participance creates a sense of importance in the event or situation such as Hansini's family contest. Many families have traditions not just for the holidays like Christmas, but also for anything that they could possibly enjoy and celebrate.
   Hansini "enjoys [her] family's tradition and feels it makes [her] more connected with her family, and it's just a fun thing to do during the holidays." Connecting with your family and others throughout the holiday season(s) can be a great way to bond and build relationships. With Hansinis family tradition she's able to connect and bond with her family during the holidays but also have a fun and friendly contest that can be enjoyable. 
   Spending time with loved ones during the seasons to be treasured the most definitely makes for some endless memories and bonds to continue growing amongst families and friends. Hansini thoroughly enjoys this yearly competition and her family makes it an important priority during her Christmas season.