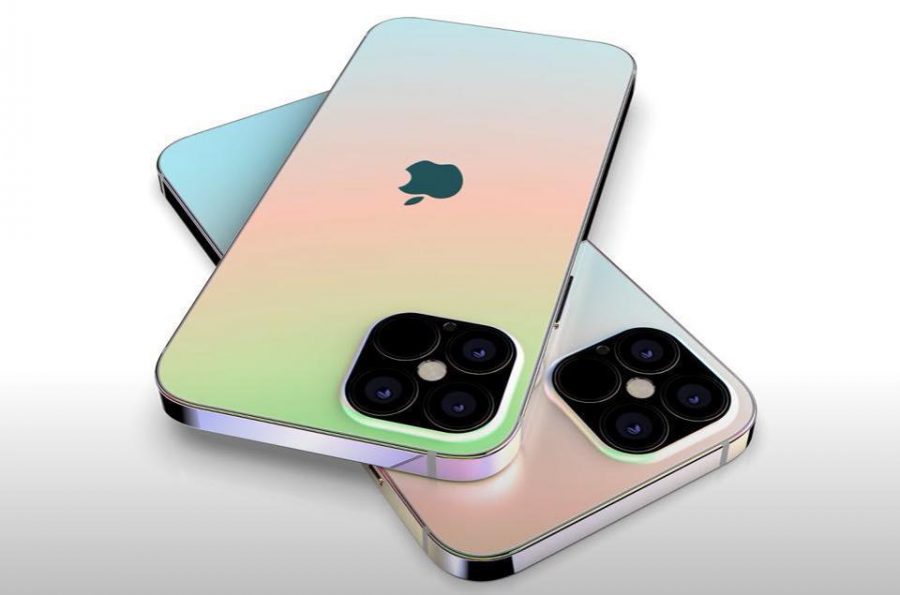 Is the iPhone 12 the best it gets?
October 30, 2020
   The smallest, thinnest, and lightest phone, fit for the 5G generation: the iPhone 12.
   Tougher than any smartphone, this model has a ceramic shield front, glass back, and aluminum edges. Not only is it stronger, but it's also water resistant with the potential of going a maximum of six meters deep for thirty minutes. 
   This new phone sounds like a tough cookie, but insanely enough, there's also a smaller version. The iPhone 12 mini is almost identical to the iPhone 12, but is just slightly smaller, a difference of .6 inches in height and .29 inches in width. There's not much of a contrast between the two phones, but not everyone wants the same size phone; so, this variation in size gives people options. 
   People also have the ability to keep their business life separate from their personal life with this iPhone; it allows for two SIM cards to be inserted, making it possible to have both a personal number and a business number. 
   Both phones can be seen as upgraded versions of previous iPhone models. Sophomore Allesandra Nunez says about the new phone, "The iPhone 12 is bringing back the iPhone 5 appearance with an upgraded camera and iOS." It's also an eco-friendly phone; made with 100% recycled elements that are rare on earth, which can be found in the charging coil of the phone.
   Even though iPhones are ranked second with the best camera in America, they're continuously improving. The addition of night mode to both cameras on the phone means that no matter what lighting photos are taken under, the quality will be like never before. The night mode senses when light is low and automatically adjusts to maintain clarity while capturing all the colors in the picture, which will make the iPhone 12 the best at getting low-light shots.
   They've also added deep fusion and smart HDR; deep fusion analyzes multiple light exposures to maximize detail, while the smart HDR balances elements in the shot. The camera and video quality will definitely have a significant upgrade as the videos will be recorded in 4K HDR video with Dolby vision, which is something that no other smartphone can do. 
   Photographers would have so much to do with the new iPhone's camera as it is unlike any other. It'd be a great phone for upcoming photographers and Instagram models, because there'd be no need for purchasing expensive camera equipment to take their pictures. Overall, Apple succeeded in upgrading the iPhone, and improving it for the people.