Celebrities Speaking Out For Communities: Are They Doing More Harm Than Good?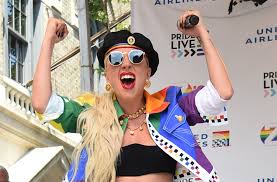 Now, maybe more than ever, it's extremely important to have a voice. Being able to speak out and let your voice be heard is one of the many ways people are choosing to make impacts today.
   However, some voices are bigger than others, and can make even larger impacts on whole societies. This can either prove to be very beneficial, or the exact opposite, bringing us to the question whether or not celebrities speaking out for whole communities does more harm than good.
   Personally, I believe that celebrities speaking out for whole communities can go either way. Depending on factors such as how much that celebrity in particular relates to the topic that they're speaking on, and how much knowledge they actually have on the subject really matters when they're choosing to use their platform to speak out.
  For instance, famous singer and celebrity Rihanna has an overwhelmingly large fan base. After coming out with her Fenty Beauty cosmetic line, known for its broad range and inclusivity of skin tones and gender, her fan base increased even more.
   Following the death of George Floyd last May, Rihanna chose to shut down all of her sales for Fenty Beauty in protest to police brutality, and to demand justice for George Floyd and many others who have fallen victim to this injustice.
   Rihanna then made an explanation to her fans on Instagram, stating how neither she nor her brand stands by the racism and violence that is taking place in the country.
   "FENTY as a brand was created to elevate beauty, power and freedom! At this very moment racists are attempting to rip those values away from Black people and we will NOT stand by and let that happen," the post reads, "In support of the Black community, we will be donating funds to Color of Change and Movement for Black Lives. We ask you to speak up, stand up, and pull up against racism and discrimination in all forms."
   Rihanna has been known to educate her fans on important issues in the past as well, and I think that her knowledge about the subjects she speaks about and how she informs her fan base can be beneficial to the communities she chooses to speak for.
   On the other hand, celebrities who choose to speak out on behalf of whole communities who aren't really knowledgeable about their fan bases, people in the community, and overall don't take certain things into account can definitely do more harm than good.
   For instance, this month, rapper and actor Ice Cube announced that he would be working with President Donald Trump's campaign to help develop the "Platinum Plan," which according to donaldjtrump.com, "will uplift Black communities across the country through a $500 billion investment."
   However, this announcement has generated some backlash on his end from the Black community, amongst others.
   Taking into account the fact that Donald Trump has denied that systemic racism is a thing and exists in this country that we live in, members of the Black community are confused as to why Ice Cube would choose to join his campaign, or even think that Donald Trump would truly want to do something for the Black community.
   Overall, the same reasons that allow celebrities to have a positive influence on the communities they speak for can be the same reasons that others are lacking knowledge in, and can therefore have a negative influence on the community at hand. I believe that celebrities speaking out for whole communities can do more harm, or do more good, depending on the celebrity and different playing factors.