Reva Strives to Make a Difference
With every new school year comes new clubs and activities for students to participate in, and despite school being virtual right now, this year was no different. The Village Mentors Club at PPCHS was started by junior Reva Adi, and aims to transform students into mentors for underprivileged kids around the world. 
   Reva started mentoring for Village Book Builders, which is the organization that the club is under, in July of this year. She later realized that this would be a perfect virtual service opportunity for students at PPCHS, considering the fact that, due to the pandemic, almost everything is done virtually. 
   However, giving students service opportunities is not the main goal of this club. Reva expresses that the most important thing is that it will give students the chance to "share their knowledge with kids in underprivileged communities… and create long-lasting relationships with them, giving the kids a beautiful support system to rely on for their educational needs."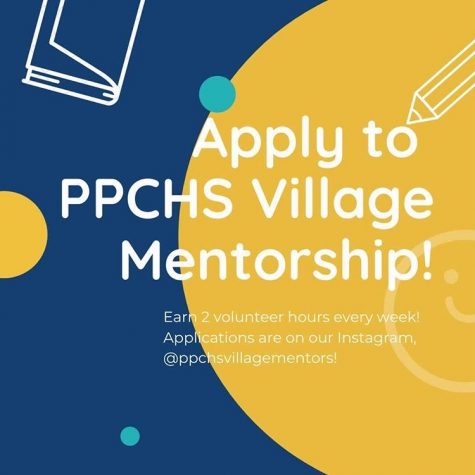 Explaining how the club got started, she explains that "[she] contacted our debate coach, Ms.Schwab, for her input and support. Then, [they] got started and [Reva] recruited board members, whom [she] trust[s] and believe[s] were the best choice for their position".
   Currently, the club has 29 mentors, but Reva and the Village Mentors Club hope to provide as many student mentors as possible to the Village Book Builders organization in the future, and will also establish fundraisers and participate in other global projects to make a difference.