Stella's Passion and Hopes for the Student Body
   This year's elections for the representatives of the junior class for 2020-21 have recently come to an end, and for the third consecutive year in a row, the president for the 2022 graduating class is Stella Dioguardi. 
   She's faced many challenges but has maintained a positive and optimistic outlook throughout it all. She does what she can to the best of her abilities to provide the most she can for the student body. 
   Stella always wanted to be the president, because as she explained she wanted "to have a voice for all the students that don't." She feels it's very important that "everyone feels included and is working towards their goals." She believes she's been able to accomplish this goal with the help of the board. 
   Their biggest achievement was creating the first ever bake sale in Charter History. They have held two Annual Bake Sales and were hoping for a third this year. All the funds raised in these different events hosted go towards prom, grad bash, and other important milestones along the way. Stella stated "Having events like these are key to having the best junior and senior year."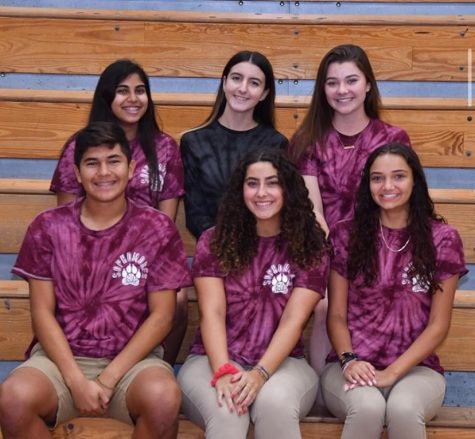 With the school closures and constantly changing reopening dates, Stella's explained how "2020 has not been an easy year for anyone." She hopes to return back to school and hold events like the ring ceremony, annual bake sale, and sell class shirts and jackets. She stated, "Despite the challenges we as a board have found solutions to still have these events but hold them in a safe environment."
Stella will continue doing what she loves whether it be at home or on campus. That is representing the student body and making all their hopes and wishes for the school year come true!