RBG: Who She Was For PPCHS Girl Power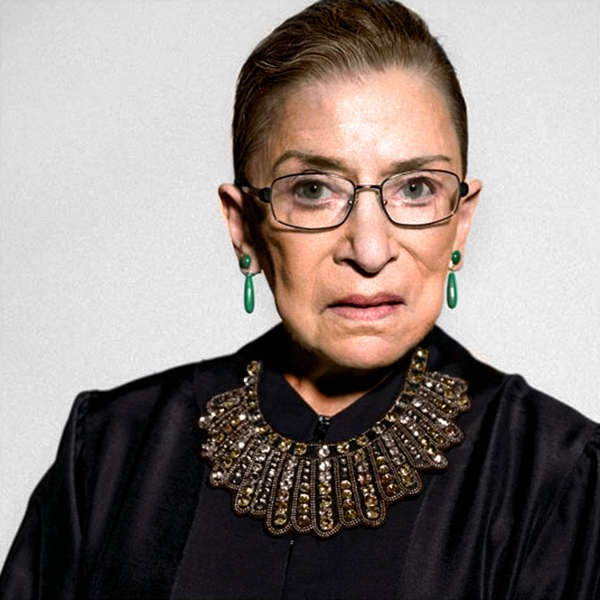 Late Supreme Court Justice Ruth Bader Ginsburg (RBG) not only carries a legacy for her groundbreaking liberal supreme court decisions, her famous "I dissent," and her iconic collars, but for the people from countless generations she inspired, and will continue to inspire, through gender barriers she broke every single day. 
  At five foot one, RBG can be considered one of the most influential Supreme Court Judges of all time, with her impacts being felt even in our own campus. Girl Power Vice President Mia Carlini stated, "By being the second woman to ever serve on the United States Supreme Court, Ruth Bader Ginsburg has given me the courage to continue my fight for gender equality and civil rights. Her accomplishments remind me it is possible to achieve equality as long as we don't give up on fighting for our rights." 
  Mia is not the only student to have been moved by RBG. Co-President Maria Herne shared similar sentiments: "Almost like how my first girl power meeting opened my eyes to underlying social issues, RBG persisted in convincing the Supreme Court that the 14th amendment applied to discrimination on the basis of sex. When I read that she said generalizations of women couldn't justify denying opportunities, I was incredibly emotional. There's one thing to celebrate and appreciate when minorities reach above their obstacles, but to hear someone of power say those generalizations shouldn't be there dictating others in the first place is inspiring. Although she is not perfect, she had guts to move against the crowd. That motivates me to bring underlying issues to the surface through Girl Power and nurture a welcoming environment at PPCHS." 
  RBG was a woman who would never give up, working until the day she passed. She battled cancer for over two decades, but every day she knew it was her duty to serve in her high court. Secretary and Treasurer Janell Penichet has also been majorly impacted by RBG's persistence, expressing, "Once, my mom told me about a judge, an important woman, that exercised every morning without fail, despite her age. She had inspired many women, like myself, by showing us we can and we will." 
  Her death has been incredibly devastating to every single person who has ever had their rights decided by a Supreme Court decision. Co-president Aitana Arvelo put it best: "She is a politician deserving of criticism. Having said that, I am so afraid of this 6-3 conservative Supreme Court. The fact that one person can completely derail a whole government is very worrying."
  She greatly impacted our government systems in many ways, setting groundbreaking precedents that may be overturned as a result of the potentially new conservative majority Supreme Court. An inauguration before the end of the election will have serious repercussions for generations, making Girl Power ever more important. Her supreme court decisions, from Roe v. Wade to Reed v. Reed, have had monumental impacts on all of our lives, in one way or another. Her strides towards reaching gender equality are one of the reasons Girl Power is even a possibility. RBG has always been one of the greatest reasons that I am capable of being a part of Girl Power and speaking out against the injustices women face every single day. Her decisions on the Supreme Court can be felt on our campus grounds in one way or another. So thank you to Ruth Bader Ginsburg, and may her memory be a blessing.