The Return of the Jags!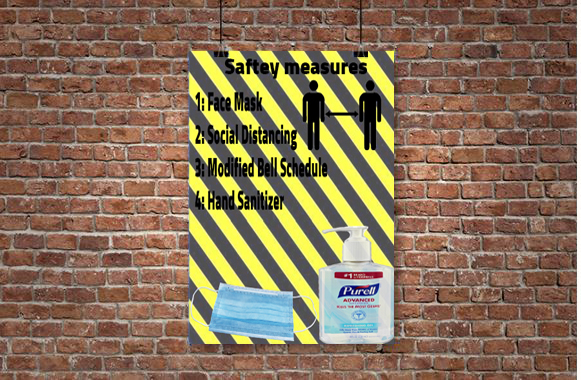 Ring…ring…ring!
Recognize this sound?
This is the sound Jaguars will soon hear after being away from our second home for over six months, due to COVID-19. As schools across Broward County are preparing to reopen, so is Pembroke Pines Charter.
Jaguars in preschool, kindergarten, first, second, and all ESE students are expected to return to campus on October 9th. Third, fourth, fifth, sixth, and ninth grade Jags are expected to return the next week, on October 13th. Finally, Jags in seventh, eighth, tenth, eleventh, and twelfth grade return two days later, on October 15th. These dates are all full days.
Early Release days are scheduled on October 12th (Pre-K, K, grades 1 and 2, ESE students), October 14th (grades 3, 4, 5, 6, and 9), and on October 16th (all students continue on campus).
However, class size will be reduced to a maximum capacity of 50% to ensure that students stay safe in their new learning environment. There will also be a host of other rules and expectations, including increased sanitization and physical distance from one another.
Word on the street is that although students are back in the classroom, they are in effect "Zooming" on a personal device and utilizing Canvas and other learning programs right at their desks.
Upon arrival, students will be required to wear facial coverings and social distance to safeguard themselves, teachers, and staff. In classrooms, desks will be several feet apart from each other. Sanitization stations will be available to clean students' hands, when entering and exiting classrooms.
For breakfast and lunch, free grab and go meals will be provided for all students; based on grade levels, it may also be delivered to their classrooms (PPCS Reopening of Schools – YouTube).
After school, buses will load one student per seat to decrease capacity and increase the distance between them. Moreover, it is encouraged that any students that can arrive or depart from school, without a bus, do so.
All day-to-day areas, including buses, will be sanitized with electrostatic sprayers after use. Additional safety measures will also be present throughout the year. For example, water fountain use is disabled, and plexiglass shields are now placed in the front office to protect and distance staff and visitors. Additional information is obtainable on the school website, under the "2020-2021 School Reopening" tab.
It is known that people, specifically teens, want to safely return to the real world again. Freshman Valeria Mesa states, "I want to go out and see people again. Staying home all the time has negatively affected my mental health." However, not everyone is on the same page. Sophia Dourvetakis, also a freshman, explains, "I would rather stay home to avoid catching the virus entirely." With Covid-19 spiking in many areas across the country, this apprehension is understandable.
The topic of schools reopening has created much controversy during these unprecedented times, as shown in the countless meetings that the Broward County School Board has conducted. More updates and information concerning the coronavirus will be issued and The CHAT will cover them.
Additionally, the administration is working diligently to ensure that our return is safe and manageable for all students.
It is just a matter of time that the Jags return to our home away from home!
Leave a Comment
About the Contributor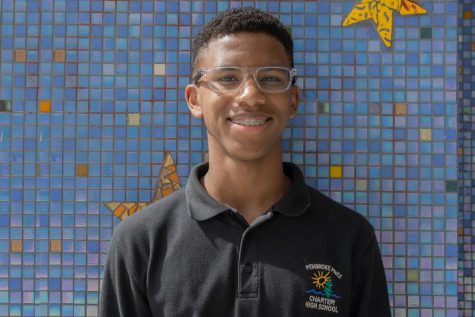 Daniel Morrison, Copy Editor
Hey! My name is Daniel Morrison, and I'm a junior here at Charter. This is my third year writing for the CHAT and my first year being the CHAT'S Copy...