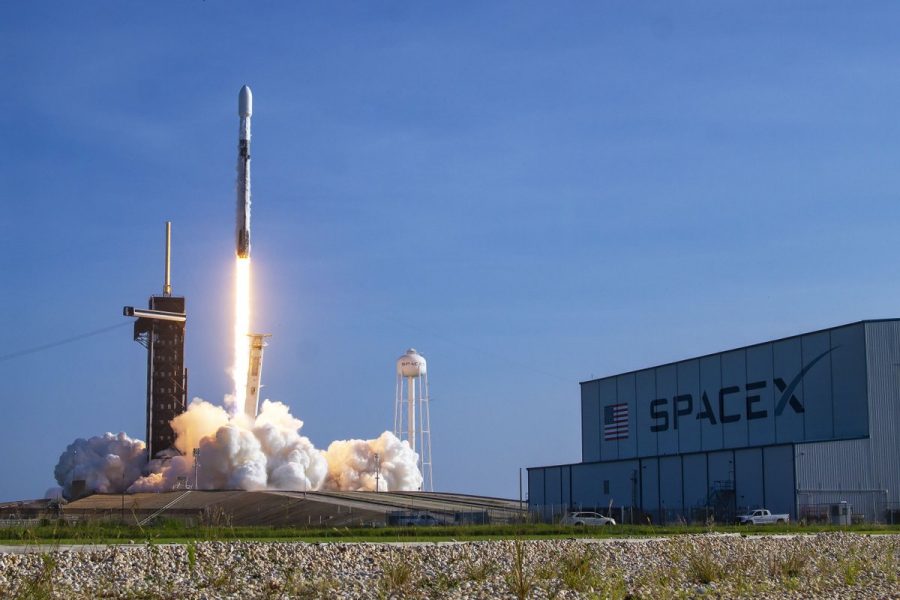 SpaceX: The Future of Space Exploration
October 1, 2020
The summer of 2020 was a successful one for SpaceX, a private aerospace company. The missions they had, amidst the pandemic, achieved many firsts in space exploration.
   SpaceX, founded in 2002 by Elon Musk, is working to enhance lives and to create unique, innovative technology for space exploration. So far, they have had a total of 97 launches, 60 landings, and 42 reflown rockets (SpaceX).
   Its headquarters are in Hawthorne, California; they develop and produce reusable rockets and spaceships. They test engines and systems at their testing facility, located in McGregor, Texas. They also have four different launch sites: one on the west coast, one on the Gulf coast, and two on the east coast. 
   The Vandenberg Air Force Base on the west coast is ideal for polar-orbiting satellites. There, satellites can be launched into the polar orbit without harming the population below (Space.com). On the Gulf Coast, the South Texas Launch Site is where Elon Musk wants to launch rockets to Mars (TESLARATI). 
   The cast coast, specifically the state of Florida, is home to the Cape Canaveral Air Force Station and Kennedy Space Center. Rockets are launched from the cast coast because the Earth spins eastwardly; rockets will go in the same direction as the Earth, instead of against it (LiveScience). 
   In May of 2020, NASA astronauts Robert Behnken and Doug Hurley embarked on the Crew Dragon Demo-2 mission. Christopher Palomino, a sophomore, states, "I am thrilled that SpaceX became the first private company to send two astronauts into the International Space Station." Behnken and Hurley became the first pair of astronauts to leave U.S. soil since 2011(Science Focus).
   Two months after the Crew Dragon Demo-2 mission, the ANASIS-II satellite launched. This satellite became the first South Korean military communications satellite (TechCrunch).
   In August, two missions transpired; the Starlink-11 mission and the SAOCOM-1B mission: Starlink is an internet communications satellite. On the 18th of August, a Falcon 9 rocket released 58 Starlink satellites; they reused a Falcon 9 booster, breaking a record. This Falcon 9 booster flew and landed successfully for the sixth time, proving its reusability (TechCrunch).
   Twelve days after the Starlink-11 mission, the Argentinian Earth-observing satellite, SAOCOM-1B, launched from a Falcon 9 rocket. This mission marked two firsts: the first polar launch from Florida since 1969, and the first launch to a polar orbit from the east coast (Space.com).
   These missions are only the beginning. Matthew Castillo, a sophomore, expresses,"I bet their revolutionary work towards space exploration will only continue to grow." SpaceX plans to launch Starlink-12 on September 27th and its third U.S military GPS III on September 30th (TESLARATI). Who knows, Mars might be the next vacation spot.