Going Back to School- Prevention and Precaution!
  When's the last time you had a 184-day break from school? 
   It has been that long since students stepped foot on campus and many of them are contemplating whether or not it is safe to return due to the global pandemic, COVID-19. You may be asking yourself, "Is my return to school safe for me, is it safe for my teachers, and is it safe for my community as a whole?" 
   If these questions concern you, you aren't alone. Anyone of any age is susceptible to contracting the virus and unfortunately, as more schools are reopening, cases of COVID-19 are still present. 
  Over 2,000 Tennessee students caught the virus in a matter of two weeks after the state reopened its schools (Newsweek).  
  The statistic above reflects on the fact that many young people, specifically teenagers, are not taking the virus as seriously as it should be taken. Perhaps, the culprit is the mentality of teenage invincibility. Stories around the United States suggest that teenagers are downplaying COVID-19. For instance, teens are hosting parties that involve small amounts of social distancing and minimal face covering. They believe that they are unlikely to get infected from the virus, an extremely dangerous viewpoint.
   Rebekah Barrera, a freshman, agrees. When questioned about how she feels about returning to school, she says, "It's really scary. One, it would be a complicated transition and two, a lot of kids don't take the virus seriously so someone can catch it easily." 
   So, when is it safe to return to school?
   Well, colleges for one have demonstrated that it isn't an easy decision to make. Iowa State University reported a spike in cases with a 28.8 percent positivity rate amongst students and University of Iowa had around 1,000 students test positive within a few weeks of opening, according to NBC News. On top of that, it was a common sight to see students with no face coverings and little social distancing.
   Samantha Crenshaw, a sixth grade teacher from Nova Middle School, expressed that she does not feel comfortable going back to school. Crenshaw was informed that a certain positivity rate (3-5% for 14 consecutive days) has to be met for schools to reopen. As of September 7th, the positivity rate was lowered significantly from 3.8% to yesterday's 2.6% (Broward County Aggregate Dashboard). She also expects there to be frequent temperature checks and required mask wearing. But, even with these precautionary measures in place, Crenshaw still does not feel as safe as she would want to be. However, the Centers for Disease Control and Prevention (CDC) as well as the Broward County School Board are equipped with teams of experts that provide up to date information on the necessary measures our community has to take for a successful return to school.
   For us Jags, we are doing a lot to prepare for our eventual return to the campus. Our principal, Mr. Peter Bayer, stated, "we have already installed hand sanitizing stations throughout the school, placed plexiglass shields at the front offices desks that deal with visitors, disabled water fountain use, increased the nightly sanitization of the campus using an electrostatic sprayer, ordered masks, signage and other Personal Protective Equipment (PPE), and reviewed ways to spread the campus out – especially at lunch – to create more socially distanced environments."
   It is imperative that we come together and adhere to the guidelines and regulations when beginning in-person learning again, and take the precautions needed to prevent a Covid-19 outbreak.
Leave a Comment
About the Contributor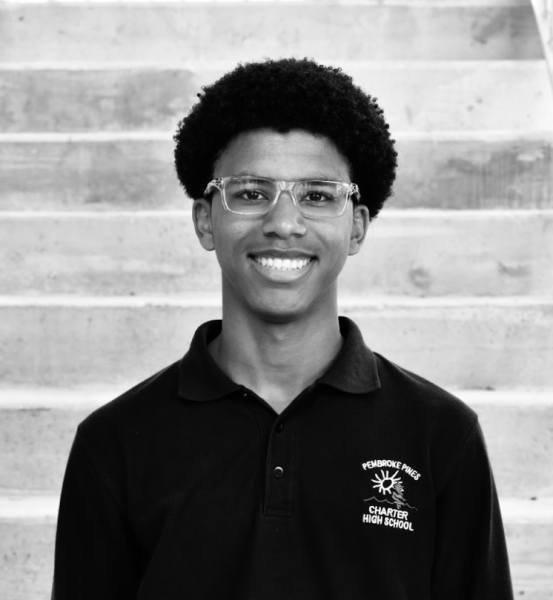 Daniel Morrison, Managing Editor
Hey! My name is Daniel Morrison and this is my fourth and—unfortunately—last year writing for The CHAT Newspaper. This year, I'm serving as The CHAT's...