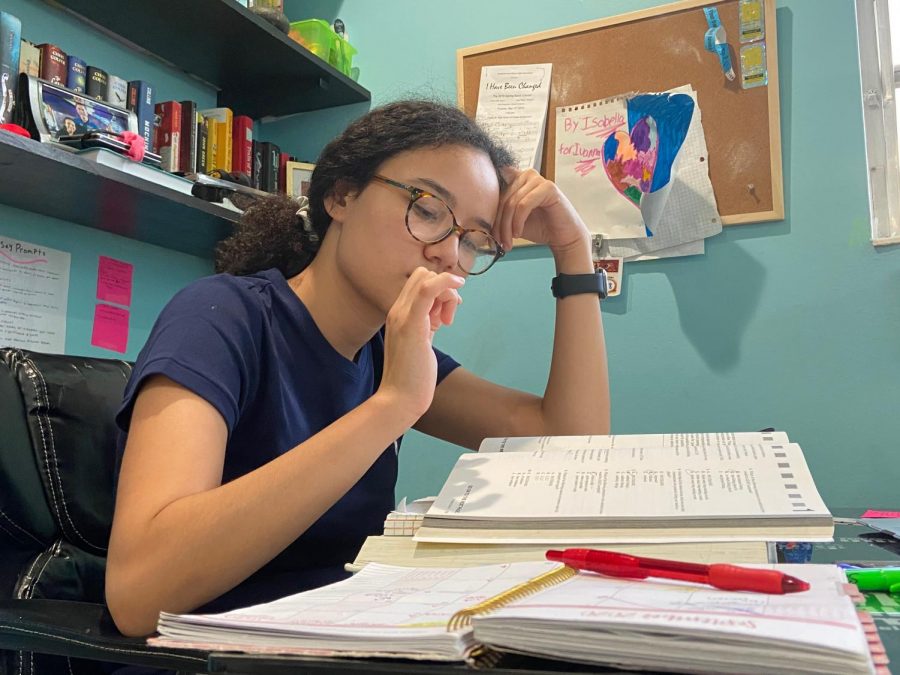 Testing During COVID-19, but Not for the Virus
   The adrenaline is pumping through your body as you rush to read each question and answer it perfectly. You look at the clock as the time continues to race forward. 
Tick-Tick-Tick. 
Time is up and all you can do is wait and wonder how well you did. Did your studying help? Did just "winging it" work out? Only the scores that come out in the months to follow could tell, and those SAT scores will play a major role in your future.
   These different feelings of panic, worry, preparedness, and hope are typical amongst SAT takers and students who participated in the SAT on Saturday, August 29. However, for the students who took it this past Saturday, these feelings weren't only for the SAT but for COVID-19. For many students, these testing sites were the first time they'd been in a classroom or with large groups of people since March when schools were officially shut down. 
   Junior Nic Roman explained his experience with this past SAT, "I took my SAT in Naples because not many areas were open back home. Plus, my parents wanted me to go somewhere where the positivity rate and the cases were low." As of right now, over 60 testing sites have closed in South Florida due to COVID-19, including our own school, Pembroke Pines Charter High school. Many locations aren't fit to follow CDC guidelines of social distancing or have too high of a positivity rate within the area. Nic took his SAT at Naples High School and commented on their precautions, "Every student had to wear a mask but the classroom I took it in was pretty small. They did take precautions but they weren't really strict or enforcing them." To some, these risks may be minor, but to others, it could be significant either to themselves or family.
   Taking the SAT out in public is a risk many never envisioned. But, this risk is one many have no choice but to take due to the upcoming college application deadlines. Many seniors have not been able to take the SAT either due to testing site closings, testing dates being pushed back, or the risks being too severe. Senior Alyssa Infante explained her worries for the upcoming SAT, "I'm not sure whether to choose my health or my education during this as the window for the SAT tests close and college apps are coming in. I signed up for the upcoming SAT and I am hoping the school will take the proper measures to make me feel safe and comfortable during the exam." Many colleges, however, have waived or adjusted their policies for applicants. They're making the SAT optional and looking for alternative options to test applicants (The New York Times). Some colleges include Cornell University, Harvard, Alabama State University and the list continues with over 100 other colleges all across the country. 
   Students are doing what is necessary for their future even if it means it comes with risks. For those that are unable to take these risks however, they have colleges nationwide understanding of these troubling and uncertain times and making changes that allow for no disadvantages. COVID-19 may be causing predicaments and changes to the normal way of testing, but everyone, from students to colleges, is finding ways around it to ensure the safety of everyone as well as equal opportunities.