Freshman 15 or Quarantine 15
Staying inside all day can limit the motivation to stay active. Without a goal in mind or a game
to train for, staying in shape can be very difficult; however, continuing to exercise is important
for physical health and mental health. Getting the heart rate up and exercising has also been
shown to help boost the immune system and having a functioning and strong immune system is
crucial during this time.
Staying in shape and continuing to push harder is essential for collegiate players. Students
being recruited and who want to be recruited must continue to practice in order to improve. Mia
Prieto is a senior who got recruited to play soccer at Presbyterian College. During quarantine, she
has taken it upon herself to train harder and to improve her skills. She states, "During quarantine,
I just took it as an opportunity to prepare myself even more to get in better shape for when I
leave in August to play at the collegiate level. I've been exercising every day and leaving only
Sunday for rest. I do weight training 3 times a week, I do long-distance running and sprints 3
times a week, and I do ball work practice 2 times a week. I make sure I stretch plenty throughout
the week. I make myself a protein shake for breakfast, drink plenty of water during the day, and
try to have good nutrition in my meals." As she mentioned, exercise is very important but so is
maintaining a healthy diet.
With school almost coming to end, binge eating unhealthy foods and watching tv in bed may
sound like a dream. Unfortunately, everything you put in your body will show in your daily life
and energy levels. The best way to go and exercise is to make a schedule of your day and see
where you have time. Junior and cross country runner, Grant Shamus states, "I like to set aside at
least an hour a day to maintain my shape and to make sure my activity level doesn't stop."
Setting up a certain time each day to go out and exercise is a way to create a routine which is a
way to make a habit. Meal planning is also a really good way to track nutrition intake. This is a
way to make sure you are getting everything you get, all the proper nutrients to support your
body. The best way to combat weight gain during these uncertain times is just to go outside.
About the Writer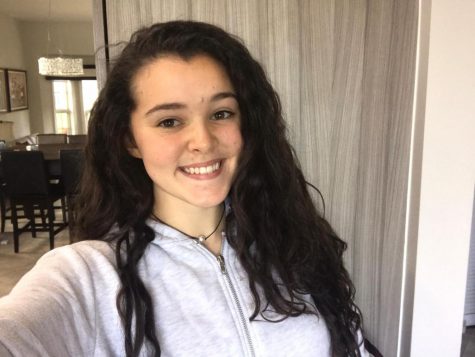 Paula Lillquist, News Editor

Hey! My name is Paula Lillquist. Last year I was Tech Editor, and now I am News Editor for the CHAT. I play volleyball both on our school's varsity...