The Reopening of Vista View; Is it Safe?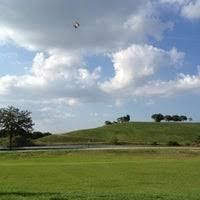 For almost two months now, parks and public places like Vista View park have been closed to the public in order to ensure everyone's safety. But just recently, the park has opened its doors and allowed for people to enjoy it again. For Mandy Pfau, the reopening was an opportunity to get some fresh air, but she also noticed that many weren't wearing masks and abiding to the six feet apart rule. She states, "I was very surprised that people were acting like nothing was different compared to a few months ago.
Although, when I saw someone I would move away from them to not be so close, and avoided touching benches and public equipment entirely."
    Vista View park is where people go to exercise, have picnics, and just enjoy the outdoors, and most of the time people aren't far away from each other. But what Mandy noticed is that no one was wearing a mask. She expressed, "I feel it is hard to work out while wearing a mask, but should still have it with you in case of unplanned contact." The protection of carrying and wearing a mask is very important and even though places are starting to open back up, people still need to be aware that the virus can still infect people. After things start opening up, and go somewhat back to normal, there still needs to be precautions taken to prevent the virus from coming back even stronger. As of right now, the idea of reopening places, and parks such as Vista View are occurring more but many are still worried about the problems and other issues that can occur because of this.