2020 NFL Draft
 The NFL held its annual draft April 23-25 in order to welcome the new wave of NFL stars. Due to the CoronaVirus pandemic, the 2020 draft was completely virtual. The 2020 draft was initially supposed to be held in Las Vegas on the water of the Bellagio. Teams submitted their picks over the phone and NFL commissioner Roger Goddell announced the picks from his basement as players waited at home. This draft was the most viewed draft in history with over 55 million viewers. Heisman trophy winner and LSU star quarterback Joe Burrow was the first overall pick going to the Cincinnati Bengals. Over the course of seven rounds, the Miami Dolphins had the most picks with 14 draft picks taking 11 players. Some teams were focused on rebuilding their entire team, while other teams were simply reloading. According to senior Matthew Lasarte, "I am bummed out that the Dolphins picked Tua but I do think he will be a valuable edition." Some fan bases were extremely excited about their teams pick while others were extremely disappointed. 
  Take the Packers for instance. Journalists, analysts, and fans from Green Bay knew their team's need was drafting a receiver, instead they took none. They actually drafted something they totally didn't need in a Quarterback, as they drafted QB Jordan Love out of Utah State. Some think they made this pick as Aaron Rodgers is slowly getting old as he's currently 36, they did the same thing in the 'Favre era' when they drafted Rodgers as his replacement, so some think Love will be the next starter for Green Bay. Now, for the teams coming out successful out of the draft was the Dallas Cowboys. The Cowboys were given an A+ by many as they gave QB Dak Prescott another weapon in CeeDee Lamb, WR, Oklahoma. They covered all their needs and even drafted CB Trevon Diggs, younger brother of Stephon Diggs. As for the local NFL team many consider them to have selected a steal in Curtis Weaver who is a linebacker, but of course the big question is the risk of selecting Tua Tagavailoa who has his countless amount of injuries. Some say he's injury prone but the doctors say he's fine. Senior Vincent Berardino believes. "It's a great pick for the future." Miami football will be back.
Reported by: Sebastian Alvarez and Joshua Lasarte 
Position: Staff writers
About the Writer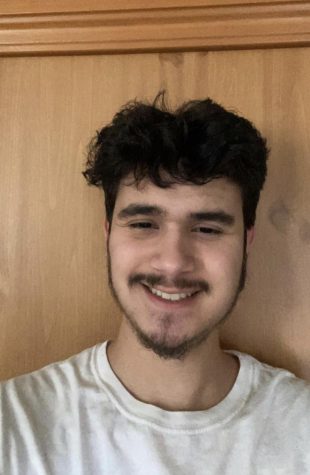 Joshua Lasarte, Sports Editor

Hi everyone I am Josh, I am a junior and the sports editor for the CHAT. This is my third year doing journalism/newspaper. My favorite things to...