Rojas Coffee on the Go!
  On Pines Boulevard there's a little coffee shop named Roasting Buddies, which is owned by Trinidad Rojas's family. There's much more to see inside and usually it was bustling with people from the community looking for some amazing coffee; now, however, corona has turned this typical sight into quite the opposite. Trinidad stated "We made Roasting Buddies in order to provide everyone in the community a place to enjoy great coffee and a great ambiance. That's where the name came, Roasting Buddies, a place where you can feel comfortable with friends while enjoying a nice roasted coffee". Her family took pride in their setup as it was meant to meet everyone's needs. There were large tables for larger groups, a living room setting to feel at home, and much more. However, their biggest pride and joy was in their coffee. Her family enjoyed the process of coffee making and of course drinking it. She explained, "the coffee is the most important part of the menu. Our coffee beans are bought from the best farmers and roasted in our stores, unlike bigger chains that buy lower quality beans roasted in big batches and served months later losing their freshness." With the recent closure due to Corona, her family business was directly affected. She stated, "Our main ideals are the experience within the store and we are now only available for take out, taking away the enjoyment of the ambiance." Along with this, their sales have decreased tremendously, however, they still do take out and uber eats so make sure to check them out. For now, they just hope everything will go back to normal and "to see a full shop with happy customers and a positive environment".
About the Writer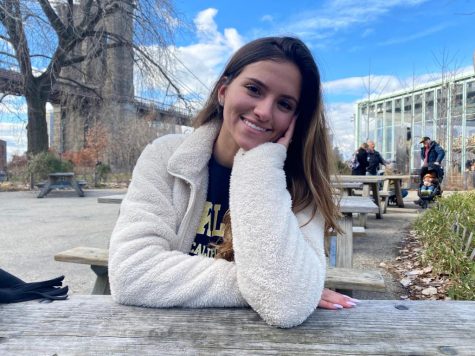 Nicole Llanes, Culture Editor

Hi everyone, my name is Nicole Llanes. I'm currently a junior, and this is my second year as a member for the CHAT. I am the Culture Editor this...