An Emotional Ending
       An emotional last performance done by latin dance at the spring pep rally brought tears to the seniors' eyes as they knew this would be their last performance. Captains Kelly Bravo, Alejandro Rivera, and Matteo D'Agostino put in a lot of work into forming this team. Kelly says she knew being a leader of this team would be fun because latin dance is what she loves to do. She had to think of all the time that would be put into the team as a captain. Kelly and the two other captains would see each other all the time to see what music they would perform to and create the choreography, she says that there was so much thought that went into the dance. She says, "paper work had to be filled out, a sponsor was needed, and getting everything approved was a hustle at the beginning but eventually it played out smoothly." Tryout day was stressful but also very exciting for the captains. Kelly explains that "tryout day was extremely exciting for me personally because it was a chance to see everyone's potential and their work. We had the speaker, the chart, and the scoring rubric… all of it ready. We had a long talk after making careful observations and concluded a team." At the first practice a game was played where the team went around the circle and said their name then they had to be memorized by everyone else and repeated out loud. This was a way for the team to bond and learn each other's names. 
      Everyone on the team can agree that there was an automatic bond between each other and when this pandemic started for most, it felt like it was all being taken away, especially the seniors. Kelly says that she definitely thinks this pandemic stopped the team from saying proper goodbyes to the school year especially since they were all a big family. Once big crowds started becoming a problem, that took away audiences, practices, and get-togethers for the team. Now they have to rely on seeing each other through a screen. Even though the team didn't have the ending they expected they will forever be a family and keep in touch.
About the Writer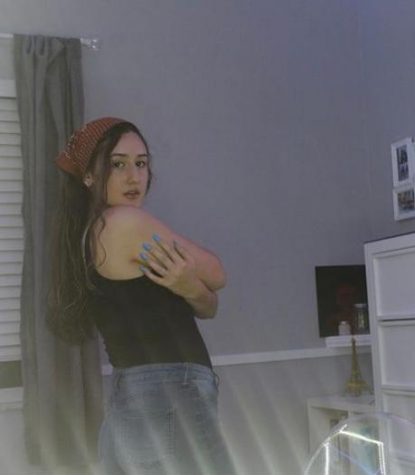 Mia Mateo, Opinions Editor
My name is Mia Mateo, I'm the Opinions Editor of the CHAT. I'm a sophomore, and I like dancing and hanging out with friends. My favorite shows are...