Connecting the World through Lyrics from Rina Sawayama!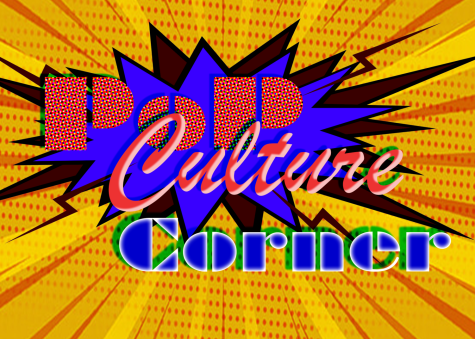 As May is slowly approaching, so is our Asian American Pacific Islander (AAPI) Heritage Month! This month partakes in ethnicities from the entire Asian continent and some of the Pacific islands. After the 10-year process it took to approve this monthly celebration, Americans all over the country now honor the people who have helped a lot in America's medicine, literature, art, sports, government, politics, and the list goes on.
   One of the biggest ways that AAPI heritage is highlighted is through music. There are many artists that honor their AAPI roots, but one Japanese singer that many know and love is Rina Sawayama. Sawayama is a model, actress and most known for her singing. She first started her music career back in 2013 with a single called "Sleeping in Waking". Fast forward to 2017, however, fans started to notice her after she produced her first EP, RINA.
   Something clearly spoke out to Rina when she was making the decision to switch from her other hobbies to music. The musician grew up in Japan when she was young. Later, when she was just five, she immigrated to London with her parents. Coincidentally, another important factor to AAPI month is the fact that it is celebrated in May, which is the very same month the first Japanese people came to the United States.
   Sawayama has a very unique style that is clearly shown in all the work she does: with her skilled use of a keyboard and a variety of guitars, she found her flair in the alternative/indie genre. Moreover, with this AAPI month's theme declared as "Advancing Leaders Through Opportunity" (which is decided annually by the Federal Asian Pacific American Council, or FAPAC), her style also exemplifies the true celebration of this month. The FAPAC wants the AAPI community to focus on their skills and enhance their leadership, which Sawayama does by paving the way for indie Asian artists. Freshman Gabrielle Jarvis even says, "I think she impacts the Asian American and Pacific Islander community by showing perseverance. It's not common to see someone of that ethnicity take part in those different genres of music." The artist's character is also channeled through her fashion sense, which includes different patterned layers and a lot of accessories. She has worn things from cropped tops and layered pants to big and textured dresses and skirts. As freshman Lian Lee says, "one thing about Rina Sawayama that sticks out to me is her fashion style. It is unique just like her music." 
     Rina has expressed who she is, especially the culture she identifies with, throughout her music. In the music industry, the AAPI community often uses people from different cultures within their own productions. This proves how some cultures can be so different yet join together under the universal language of music; not only does it make something pleasant to the ear, but it also creates unity. For instance, out of the few albums and singles that Sawayama has produced, she has featured artists such as Elton John, Bree Runway and a few other artists.
   Her albums, even just based off the covers, all show how people can change and adapt. For example, Rina's song "To be Alive" mentions how it may take time to notice and get over certain situations, but that is all part of life. Some of her other songs have the same message about starting fresh and always being supportive to people because one never knows what someone else is going through. Thus, many fans truly adore Rina, as she has helped countless people gain confidence in themselves. This all came from embracing who she is.
   Rina has truly gained a lot of popularity over the years, as she has won seven different awards and has been nominated in many different categories. Jarvis even thinks that "she has developed her own style of pop music which isn't typical, even in this current generation." Rina has a very bright future ahead of her, and that has truly allowed people during AAPI month to feel a lot more connected and to never be afraid to show who they are!