Must-Do's for the Halloween Season!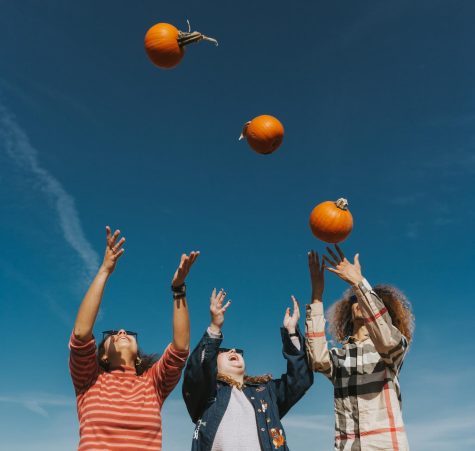 The month of October brings a lot of new events to the table. From pumpkin patches and walking trails to tasty monthly specials, the autumn air holds a colorful spirit that many excitedly indulge in. For some, this means participating in traditional Halloween activities like the age-old classic of picking out and carving a pumpkin. For those that don't want the fear factor, they can still get into the spirit by trying seasonal specials, like Dunkin Donuts's pumpkin-flavored donut and pumpkin spice latte, as well as Starbucks's Apple Crisp Oat Milk Macchiato. Despite Halloween being a major highlight of the month, the fall season stays a family-favorite as there are always activities to be enjoyed by everyone, regardless of age.
"The pumpkin spice latte  [from Dunkin] is a must have during Halloween season." – Freshman Eva-Sofia Hanson 
"I went to a haunted trail place and in my opinion it was one of the best places I've been to and [it was] definitely scary.  It made my Halloween and I hope to go back next year and maybe with friends to experience it all over again."- Freshman Mia Francisco
 "Ever since I was little I have always gone to pumpkin patches to look for a pumpkin that I wanted to carve. So, it has now become a family tradition for my family to do this. I really enjoy making different designs on the pumpkin I choose to get every year. This is one of my must do's for Halloween that I love to do." – Sophomore Camila Rojas 
"My favorite part about October coming is that Halloween is near. One of my favorite things to do is go to Miramar Regional Park and go through their Drive & Scream drive thru. I always look  forward to going with my friends." – Sophomore Adriana Lopez
   October brings a fun time to our lives and allows us to be creative in all sorts of different ways and to reflect on fun fall memories. Embrace the scare, enjoy the autumn air, and experience the joy of fall festivities!