Students React to Pete Buttigieg's Historic Confirmation as First LGBT Cabinet Member
Following President Biden's inauguration, his nominees for important cabinet positions such as Attorney General and Secretary of Transportation went through confirmation hearings conducted by the Senate. Biden's nominee for Transportation Secretary was Pete Buttigieg, former mayor of South Bend, Indiana, and 2020 Democratic presidential candidate. His already-historic nomination reached new heights as he became the first openly gay presidential cabinet member, sworn in by VP Kamala Harris. Members of PPCHS' diverse student body were asked to share their thoughts regarding this significant event in LGBT history. 
"I think this is an amazing step in creating better representation for all within our government. It is so important to have people from all different groups working together to ensure that everyone's voices are heard. After all, that is the foundation of democracy. This step is also great because it shows other LGBT people, especially youth, that they have the opportunity to work in these roles as well.
[Pete Buttigieg's] standing as the first LGBT cabinet member is an inspiration for many, and shows how the world has truly progressed. However, what's truly inspiring to me is how his campaign has always been about who he is as a person, and how he can make this country better, not about his sexual orientation.
"Personally, I don't think there is any problem with [Buttigieg's confirmation]… though he will face challenges because he is a part of the LGBT community. I've watched him speak on issues before. I feel like it's a good thing he is on the younger side, because he sees some aspects of government and issues that you have to face being a cabinet member in a new perspective. As long as he speaks on these issues properly, not showing bias for the most part, but standing for what he believes in, I believe that he will go far and make a big, positive impact on the government."
"I didn't know this happened but I think it's very good. It's important that we have a diverse community representing a diverse country. I was surprised to see how he was confirmed in an 86-13 vote, considering his sexuality. I also find it interesting how he is part of the Department of Transportation, how despite being part of the LGBTQ community, he is just another person doing his job, and his sexuality is not a significant factor. I think that's how it should be."
About the Writer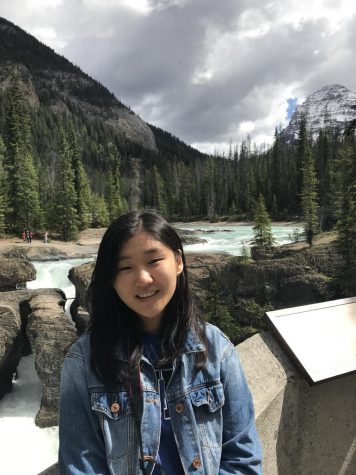 Rebecca Lim, Technology Editor

Hi everyone, my name is Rebecca Lim, and I am the Technology Editor of the CHAT! I am a sophomore, and this is my second year being a part of Newspaper...