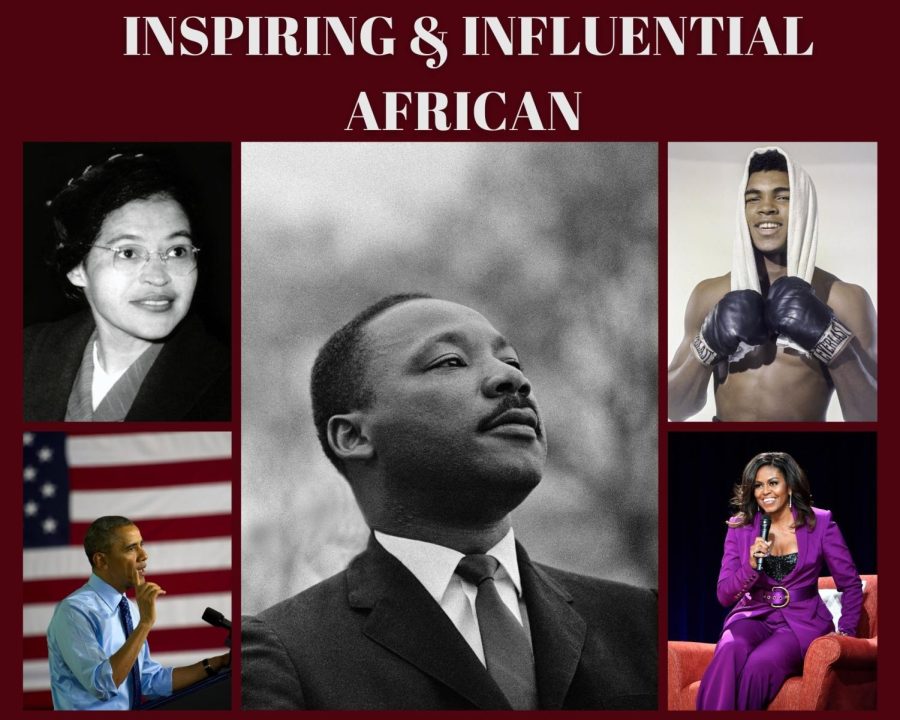 5 Unsung Black Historical Figures You May Not Have Heard Of
   Every February during Black History Month, we often hear about the same Black figures who have impacted our society in some way. Although recognition is warranted for these usual suspects, there are many other Black figures that deserve the spotlight. Check out this cool list of heroes and expand your Black History knowledge!
   He performed the first successful open-heart surgery in 1893. More importantly, he was able to do this without the help of penicillin or blood transfusion. Dr. Williams was so well regarded that he was appointed surgeon-in-chief of Freedman's Hospital in Washington D.C., during that same year. Dr. Williams is also credited with founding the first hospital that employed black healthcare workers. His goal was to increase access to healthcare for African-Americans in need.
   Students are often taught about Rosa Parks and her major role in the Civil Rights Movement, but, before Rosa Parks, there was Claudette Colvin. She was a 15-year-old girl who refused to give up her seat to a white woman. As a result, Colvin was removed from the bus and arrested. However, Claudette would go on to become one of the main plaintiffs in the Supreme Court case of Browder vs Gayle, a case challenging the Alabama state statutes/city ordinances requiring segregation on buses. In this case, the Supreme Court ruled that segregation was unconstitutional due to the 14th Amendment, which granted citizenship and equal rights to African Americans.
   Maathai was a social, political, and environmental activist. She was the first woman in East/Central Africa to earn a doctorate degree. Furthermore, she served as the chairman of the National Council of Women in Kenya for 6 years and is best known for her tree-planting campaign: The Green Belt Movement. The Green Belt Movement has 3 key focuses: planting trees, women's rights, and environmental conservation. To date, this movement has planted over 51 million trees since being founded in 1977. In 2004, Maathai became the first Black woman to win the Nobel Peace Prize.
   Latimer was an inventor as well as a patent designer. At a young age, he got a job at a patent law firm and was able to learn how to use various drafting tools. With this knowledge, he was able to invent the first water closet for railroads in 1874. The telephone, along with Alexander Graham Bell in 1876, greatly improved Thomas Edison's lightbulb invention in 1878. Due to all his accomplishments, Latimer was inducted into the National Inventors Hall of Fame. Additionally, Massachusetts Institute of Technology has an invention program named after him.
   Fort was best known as the NAACP's Youth Council president in 1960. He organized Tampa's first lunch counter sit-ins at the Woolworth Department Store. As a result, Tampa's lunch counters became integrated. Furthermore, Fort helped integrate Florida's bus services along with theaters prior to serving as a Hillsborough County Sheriff's deputy.
   Some PPCHS students have their own historical figures they believe deserve more recognition. Sophomore Kiley Irizzary says "A historical black figure I think needs more recognition is Josephine Baker. She completely changed the world of dance and theatre for black women in America and was one of the first real black superstars in history. She was also a spy for the allies in WW1 which is pretty cool". Junior Yennifer Estelevez looks up to Ruby Bridges, the first African American child who desegregated the all white William Frantz Elementary School. Her favorite quote from her is "Don't follow the path. Go where there is no path and begin the trail. When you start a new trail, it's equipped with courage, strength, and conviction, the only thing that can stop you is you."
Bonus note: There is currently an essay contest happening, the theme is "Celebrating African American contributions to Florida". Hopefully the above summary about Clarence Fort provides you inspiration. To find out more information about the contest, you may visit, http://www.floridablackhistory.com.