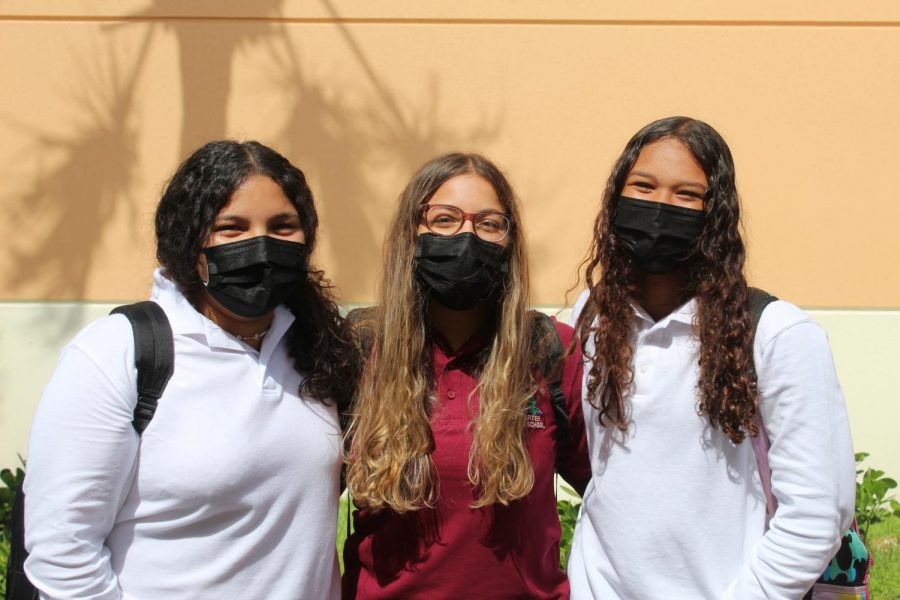 A Freshman's Interesting Beginning
   The start of the year almost always brings about new changes. Covid-19 has presented Charter and its students with the majority of these changes and challenges. One example of a student who has faced some of these alterations head on, is freshman Solana Alvarez. Even with prior experience in the highschool due to her brother, Andres Alvarez, she still has many hopes and thoughts on her time at Pines Charter.  
   Even before reaching high school, Solara experienced the most significant change to the highschool today, which is the new block schedule. She says, "I first had block scheduling during the second half of 7th grade because of Covid." Students were not given time to really react to these changes as the process happened very quickly, but inevitably prepared them for what was to come in highschool. "Walking the halls of Charter for the first time allows me to do things that I wasn't able to over zoom," she said, "I hope that later on in the year I will be able to form a strong connection with a teacher for guidance through the rest of my highschool career." Brand new connections with not only other students, but teachers as well is definitely a benefit of in person learning.   
   The transition from online school to in person opens the door to a number of positive opportunities. Even though the usual freshman activities that every underclassman anticipated for were never mentioned through online learning, it allowed for a sense of surprise when students finally reached campus. Brand new buildings and lunch are some of the things that Solana looked forward to the most. Lunch during block scheduling is like a lottery that depends on students' buildings, where you either win the ticket of eating lunch with your friends or suffer alone. 
   "High School lunch is better and I get it for free so that's cool, and I was lucky because I got B lunch with all of my friends," Solana happily said. Even with all of the tragedies and obstacles that have been faced this year, it is comforting to know that the freshman still have something to look forward to and are living the best highschool experience they can.