Becky Hammon Rewrites History in the NBA
   As 2020 came to a close, it gave us a sport milestone that will forever be in the history books of the NBA. Becky Hammon, of the San Antonio Spurs, became the first woman to serve as a head coach in a NBA game.
   This happened after the Spurs head coach, Greg Popovich, got ejected from the second quarter of the game against the LA Lakers. Once he got ejected, he turned to Becky Hammon and told her to take over for him. This was monumental as no other woman had ever taken on the role before. 
   However, this was not the first time she has head-coached a team. She previously coached the Spurs' summer league team and also head-coached in a preseason game in 2017. Nonetheless, this marked the first time she moved into head coach position in an official regular season game.
   One of our sophomores from PPCHS, Kailee Maldanado, who is a basketball fanatic, shared her thoughts on this milestone in the NBA: "I happened to be watching the game when this happened and I thought it was really huge. I think it was about time that this happened and it's a good thing for girls to see this and look up to people like this. I definitely look up to Becky and hope there will be more female presence in the NBA." 
   Becky finished the game as head coach as the Spurs lost 121-107. Her milestone created great reactions from players and staff from the league, such as Lebron James and Greg Popovich who were both proud to see her in that position. When asked about the game Hammon simply replied that it was "business as usual" and that she was used to coaching these players for a while now. She hopes this is just the start for women in the NBA. 
   This may open the door and normalize more female staff and referees in the NBA. In recent years there has been an increase in female presence in coaching positions and referees. One of our freshmen, Alex Hershey, stated his thought on the gradual increase of female presence in the league: "I think it's great. There should be more women in the league doing the same jobs as the guys over there. This is a great thing for the league."
   As Becky Hammon writes history in the league, she hopes that there will be more people like her that will follow her steps. She hopes to see more woman running the court from the sidelines and knows that this is just the dawn of women in the NBA  
About the Writer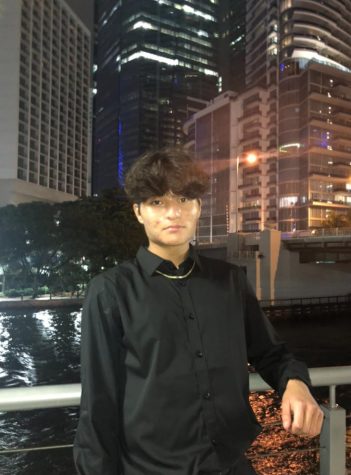 Lucas Giron, Staff Writer

Hi I'm Lucas, and I'm currently a sophomore. This is my first year in Newspaper, and I am really excited about what this class has to offer....