COVID-Vaccine, Coming Right Up!
  The time has finally come. After months of anticipation and anxious people across the country, vaccines from Pfizer and Moderna have been approved by the FDA and the CDC. My mother, Shalonda Barnes-Warren, who works as a Pharmacist at Memorial Hospital Pembroke, was one of the first in line. 
  "I've seen firsthand the terrible things this virus has done to people. I didn't want to feel unprotected anymore, I wanted to take advantage of my privilege to get it before so many other people," she said.
  As a pharmacist, my mother has gone through extensive training on how to keep the vaccine available, including the strict guidelines on the temperature of the freezers of which the vaccine is stored. 
  She detailed some of what she has to focus on: "At our hospital, we take shifts overseeing the vaccinations, which includes making sure the temperature is correct, and they are not damaged. We definitely do not take this job lightly, and I'd definitely say there is a lot of pressure involved." 
  She received her first dose of the vaccine on 12/ 21 and to her, it wasn't any different than getting a flu shot. "I just felt a cold sensation go into my arm, and it was over. My coworkers and I didn't really feel anything that was out of the ordinary for a vaccine." As many COVID health officials have stated, the second dose of the vaccine is administered 2 weeks after the first. She received her second dose of the vaccine on 1/11 and it feels all the same. 
  For those who are wary of getting the vaccine because of the speedy development or the contents, she has this to say: "Pandemics call for desperate times, and we've never seen a vaccine be developed in such a timely manner. At that point, you have to make a decision: would you rather get the COVID vaccine or COVID itself?"
About the Writer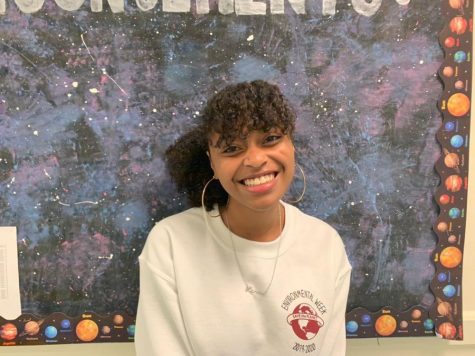 Kiersten Warren, Student Life Editor

Hi everyone! My name is Kiersten Warren, and I am a senior. I'm the Student Life editor for the CHAT, and I love binge watching Netflix and spending...